Macy's Moving Thanksgiving Day Parade Route in 2012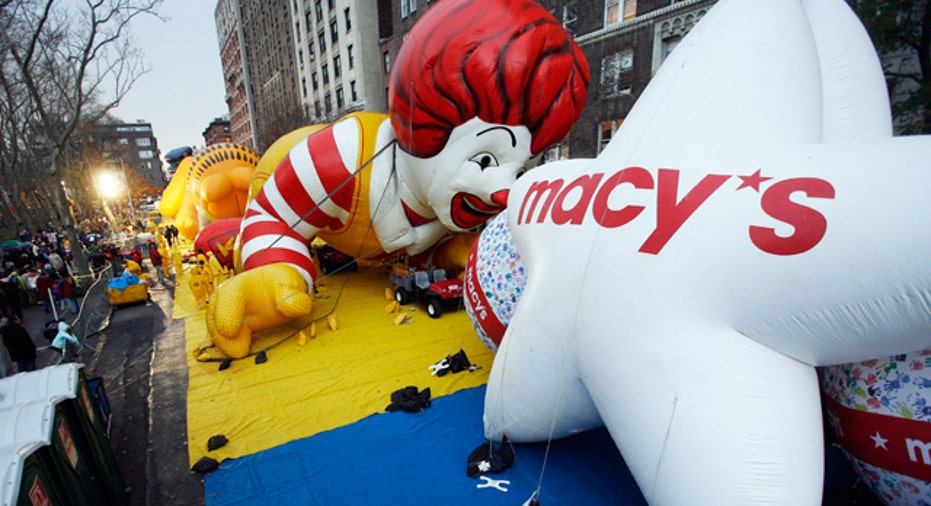 Macy's (NYSE:M) is switching up the route of its popular Thanksgiving Day Parade in New York to steer clear of construction in Times Square, a move that has some businesses on the traditional line infuriated, according to the Associated Press.
The famously massive balloons and floats will parade down Sixth Avenue for the 2012 and 2013 Macy's Thanksgiving Day Parade, just a block over from its traditional spot on Seventh Avenue. From there, City Hall spokesman Jason Post told the Associated Press, the parade will be reevaluated.
Times Square will be undergoing a two-year pedestrian plaza construction project. Slated to begin in the fall of 2012, the work will include repaving and curb installation.
Some, however, say the Broadway and Seventh Avenue routes are better suited for the parade due to the amount of businesses that have catered to the parade for many years. The traditional line has double the amount of hotel rooms than Sixth Avenue, which is lined with office buildings, and about 50% more retail space and restaurants, according to the report.
In 2009, the route was changed from Broadway to Seventh Avenue. The last two years the parade started at Central Park West and 59th Street and proceeded down Seventh Avenue before turning onto Sixth Avenue to the Macy's flagship 34th Street store.