Lyft Partners With Waymo to Launch Self-Driving Car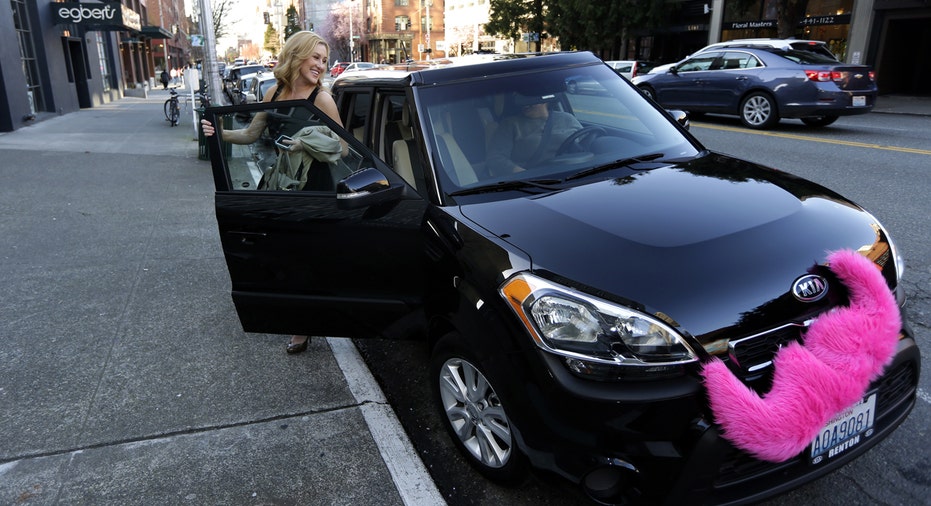 U.S. ride services company Lyft and Alphabet's self-driving car unit Waymo have launched a self-driving vehicle partnership, bringing together two rivals to dominant ride-sharing service Uber Technologies.
Lyft, the No. 2 U.S. ride service by ride volume, in a statement said a deal to launch self-driving pilots would accelerate its vision for transportation and Waymo, which is beginning tests of a self-driving car service in Phoenix, said the partnership would let its technology reach "more people, in more places".
Neither offered many details of the agreement, which was reported earlier by the New York Times.
The auto industry and technology companies are racing to develop self-driving technology, which they expect in a number of years will transform transportation, cutting costs of ride services and changing the way people buy and use cars.
Uber is the biggest U.S. ride service by volume and has been developing self-driving technology, which it sees as a key to its future, as it expands its ride service with human drivers.
Waymo has some of the most advanced self-driving vehicle technology and has been looking for partners, while Lyft offers ride services in about 300 U.S. cities.
Still, Lyft said the deal is non-exclusive and will allow it to continue a self-driving partnership with U.S. automaker General Motors Co <GM.N>, which is a Lyft investor.
GM plans to deploy thousands of self-driving electric cars in test fleets partnering with Lyft beginning 2018, sources told Reuters in February.
Lyft is extremely early in its autonomous efforts. It has relied heavily on General Motors for any testing and doesn't have a program that rivals Uber's Advanced Technologies Group, a department in Uber dedicated to building self-driving technology.
Waymo and Uber are fighting in court over self-driving technology that Waymo says was stolen by a former employee who founded another company that Uber later acquired. Uber says it did not steal or use Waymo secrets.
Talks on the Waymo and Lyft collaboration between began last summer, a person familiar with the situation said.
Lyft raised $600 million at a $7.5 billion valuation last month.
(Reporting by Sangameswaran S, Heather Somerville and Jessica DiNapoli; Editing by Peter Henderson and Sandra Maler)