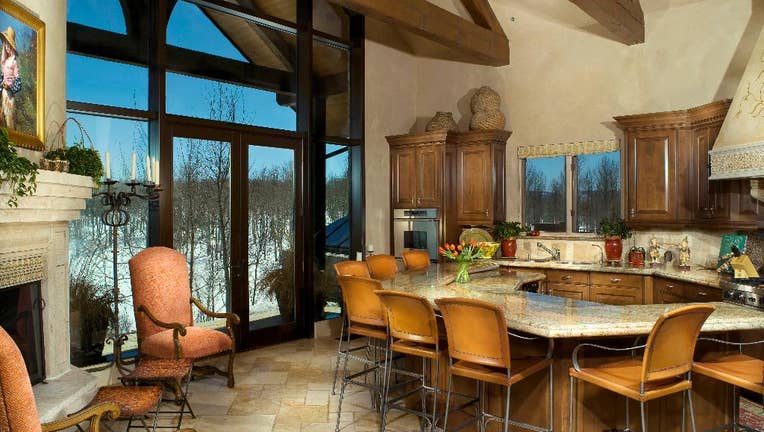 Sales of luxury homes through auctions have steadily climbed since the economy started recovering, giving sellers an option outside of the traditional list-and-wait method.
A few things to know about selling or buying a luxury home via auction:
THE PROCESS: Setting up an auction for a luxury home takes about 60 days from the time the seller signs with a brokerage firm. Most luxury home auctions require potential buyers to provide proof that they can afford the house and possibly pay a reserve to be able to participate. The auctions are often held at the property for sale, though potential buyers can put in bids over the phone or through an intermediary.
PROS AND CONS: Sellers have a firm deadline for selling their property instead of waiting for potential buyers to put in a bid, saving them money and the hassle of repeatedly having to show the home if it stays on the market. Unlike most foreclosure auctions, bidders are encouraged to tour luxury homes before putting in a bid. If there aren't enough potential buyers for an auction, the seller could end up selling the home for well below market value.
STARTING PRICE: The price for a luxury home at auction is purposely set low to spur interest from bidders, so a house the seller is trying to get $9 million for might start at $5.5 million. The sellers must take a leap of faith with such a low price, believing the broker set a price that will drum up action. The lure for buyers is that the low starting point may lead to them getting a good deal.
NO CONTINGENCIES: Luxury homes sold via auction are typically as-is, so there is no negotiating for contingencies after a sale has been made. If there is a problem with the foundation, electrical issues or anything else wrong with the house, buyers must take the cost of repairs into consideration when putting in bids.
COSTS: Selling a luxury home is not cheap. The costs of closing are shifted entirely to the buyer in a buyer's premium, which is typically 10 percent of the sale price. The fee is used to pay the brokerage firm, any real estate agent that brings a buyer to the auction — generally 3 percent — and all costs for closing the sale. Sellers will typically pay an up-front marketing fee, which ranges from about $45,000 to $250,000. The fee is usually wrapped back into the sale, so the seller gets the money back.