Lumber Liquidators Swings to Loss Amid Laminate Flooring Fallout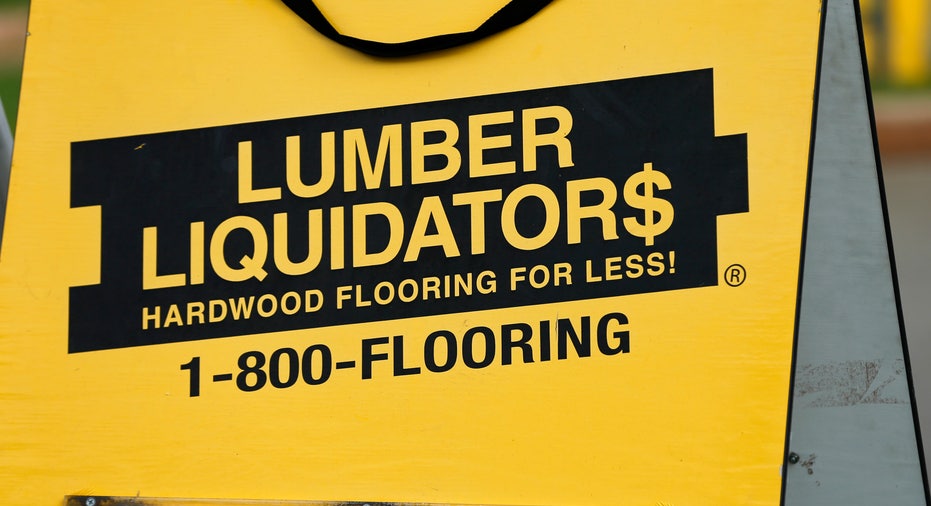 Lumber Liquidators reported it swung to a loss in the final quarter of the year as the top line was battered over concerns about the safety of the hardwood-flooring company's laminate products sourced in China.
Shares, which have erased a quarter of their value over the past three months, fell another 1.6% premarket to $10.93.
Lumber Liquidators has struggled since a "60 Minutes" segment last March alleged the company sold laminate flooring with unsafe levels of formaldehyde, a carcinogen. The report has pummeled the company's stock, led to sharp declines in sales and the departures of several top executives, including the CEO at the time.
Last week, shares tumbled again after federal regulators said certain types of its laminate flooring are three times more likely to cause cancer than it previously reported.
The Centers for Disease Control and Prevention corrected an error in a previous report it had issued Feb. 10, which said the flooring contained levels of formaldehyde that could cause minor health issues, but posed little chance for increased cancer risk.
On Monday, John Presley, who was named chief executive in November, said the company has taken "meaningful steps" to re-establish itself with customers and shareholder.
"While we have made some progress in key areas such as compliance and core operational efficiency, we still have a long way to go," he said.
Also Monday, Lumber Liquidators named Dennis Knowles its new chief operating officer, effective March 1. Mr. Knowles, who comes from 15 years in store operations at Lowe's Companies Inc., was most recently COO there.
The company said results in the quarter continued to be dented by "unfavorable allegations surrounding the product quality of its laminates sourced from China."
In the quarter ended Dec. 31, the company posted a loss of $19.8 million, or 73 cents a share, down from a profit of $17.3 million, or 64 cents a share, a year earlier.
Overhead expenses in the quarter grew $7.7 million, or 9.9% to $85.5 million, mostly due to a $6.5 million increase in certain legal and professional fees and related accruals.
Total sales fell 14% to $234.8 million. Sales at established shares declined 17%, and the number of customers invoiced dropped 1.6%.
Analysts surveyed by Thomson Reuters had forecast a loss of 20 cents a share on $254 million in revenue.
Gross margin shrank to 23% from 39.1% a year earlier. The company said it took a $22.2 million reduction in the carrying value of its current inventory of laminate flooring sourced from China and related moldings.
Write to Anne Steele at Anne.Steele@wsj.com