Lumber Liquidators Rallies as CDC Says Laminate Flooring OK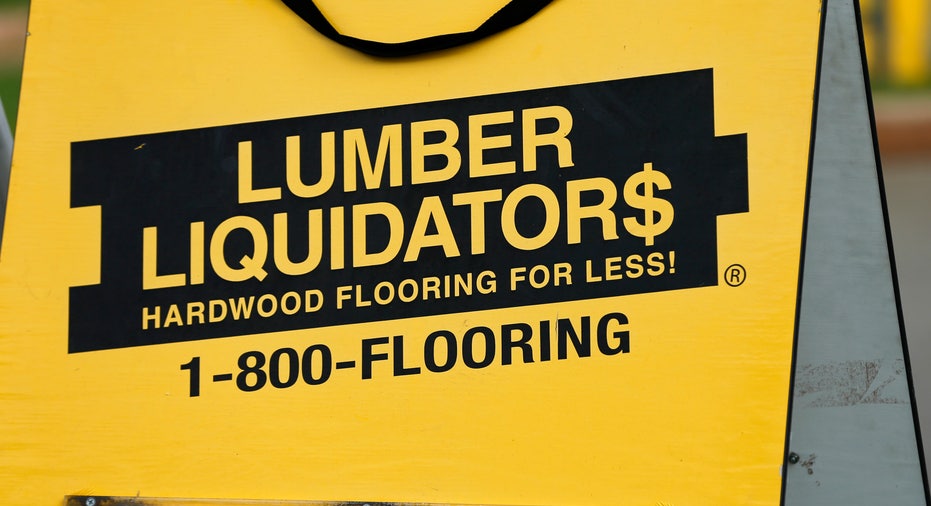 Lumber Liquidators (NYSE:LL) rallied on Wednesday after U.S. regulators said the retailer's China-made laminate flooring carries low risks of causing cancer.
The Consumer Product Safety Commission tested formaldehyde levels released from the floorboards, and the Centers for Disease Control and Prevention determined that exposure "would be much lower and would last for less time than the exposures linked to cancer."
"We estimated the risk of cancer from exposure to this flooring and it's low," the CDC said in a report.
The CDC added that formaldehyde levels in homes with the flooring installed should return to typical levels within two years.
The stock jumped as high as $13.03 a share, its highest point since early January. Lumber Liquidators has lost about 80% of its value since February 2015, when questions over formaldehyde in laminate flooring first surfaced.
"Lumber Liquidators appreciates the work that the agency has done to produce this report. We support their recommendations and share their commitment to educating consumers. We have invested significant time and resources, and have continued to work with outside third parties, as part of our ongoing efforts to provide customers with the highest quality products," Lumber Liquidators said in a statement.
"Lumber Liquidators is committed to operating with integrity and delivering great products to our customers at a great price. We look forward to continuing to work with the Consumer Product Safety Commission to bring this matter to a conclusion."
The controversy began last year when the CBS (NYSE:CBS) program "60 Minutes" aired an investigation into laminate flooring. The report claimed that Lumber Liquidators' flooring made in China released formaldehyde levels that exceed California regulatory standards. Lumber Liquidators fought back, saying its products complied with state regulations.
In May, Lumber Liquidators suspended the sale of laminate flooring supplied by Chinese companies between 2012 and 2014. The U.S. company also offered customers free indoor air-quality tests.
Formaldehyde, which has been linked to cancer, is found in the glue that binds composite wood products like fiberboard, the base of laminate flooring. Formaldehyde is also found in a variety of other products, such as permanent-press fabrics. The CDC characterized formaldehyde as a common pollutant found in almost every home.
According to the CDC, tests concluded that added cancer risk from Lumber Liquidators' floorboards is "small."