Lululemon Beats in 1Q as Demand in Older Stores Surge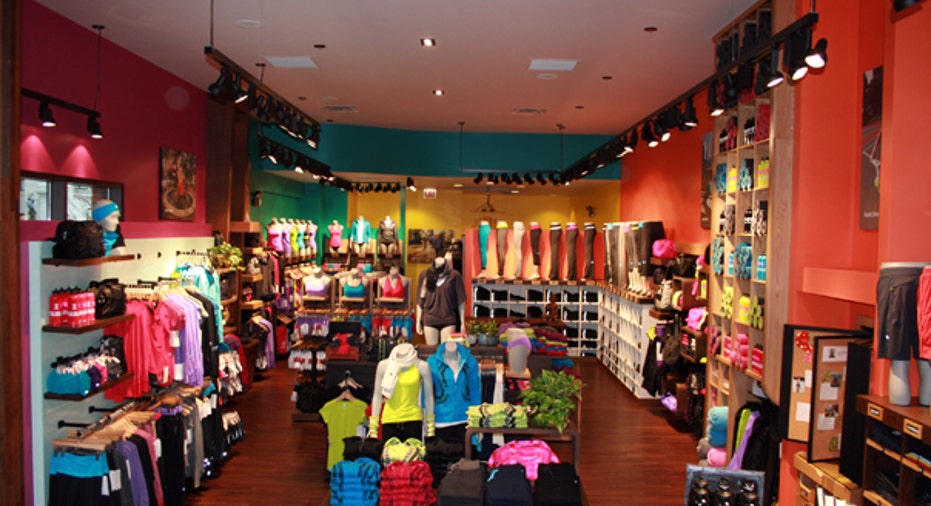 Lululemon Athletica (NASDAQ: LULU) revealed Friday a much stronger-than-expected 70% jump in first-quarter profit, helped by a sharp sales rise in its more established stores.
The yoga- and leisure-wear retailer posted net income of $33.4 million, or 46 cents a share, compared with $19.6 million, or 27 cents a share, in the same quarter last year.
Revenue for the three months ended May 1 was $186.8 million, up 35% from $138.3 million a year ago, driven by a 16% increase in comparable store sales.
The results were better than average analyst estimates polled by Thomson Reuters of 38 for earnings on $181.2 million in sales. Fueling the gains was a 51% improvement in direct to consumer revenue to $13.8 million.
"We've had a great start to the year and a very successful first quarter considering our lean inventory levels," Lululemon CEO Christine Day said in a statement. "We were able to generate strong sales and earnings growth while also focusing on a successful transition of our e-commerce platform in-house."
The company said it remains cautious about the macro-economic environment but remains confident Lululemon's positive momentum will continue through 2011.
For the current quarter, the retailer sees earnings in the range of 42 cents to 44 cents a share on sales between $200 million and $205 million. Analysts polled by Thomson Reuters are expecting a profit of just 40 cents on sales of $197.5 million.
Lululemon is anticipating a fiscal 2011 profit in the range of $2.10 to $2.16 a share, on sales of $915 million to $930 million. Analysts are looking for earnings of $2.04 on sales of $917 million.