Lufthansa faces Ryanair competition in Frankfurt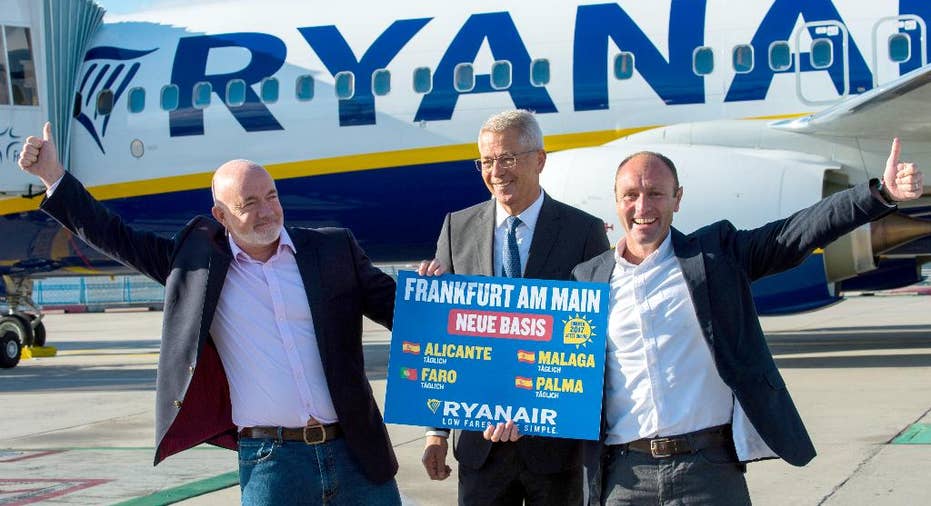 German airline Lufthansa faces a new competitor at its Frankfurt hub as low-cost airline Ryanair announced the start of flights there.
Ryanair said Wednesday it would base two aircraft in Frankfurt and fly to vacation destinations Alicante, Malaga, and Palma de Mallorca in Spain, as well as to Faro in Portugal.
Low-cost airlines often choose secondary airports rather than main hubs such as Frankfurt, where costs can be higher.
The news came as Lufthansa said its third-quarter net profit rose to 1.42 billion euros ($1.57 billion) from 794 million euros on reduced costs and a new pension deal with employees.
Revenue fell 1.2 percent to 88.28 billion euros as repeated terror attacks and political and economic uncertainty continued to weigh on bookings.