Lowe's not catching the same tail wind Home Depot is riding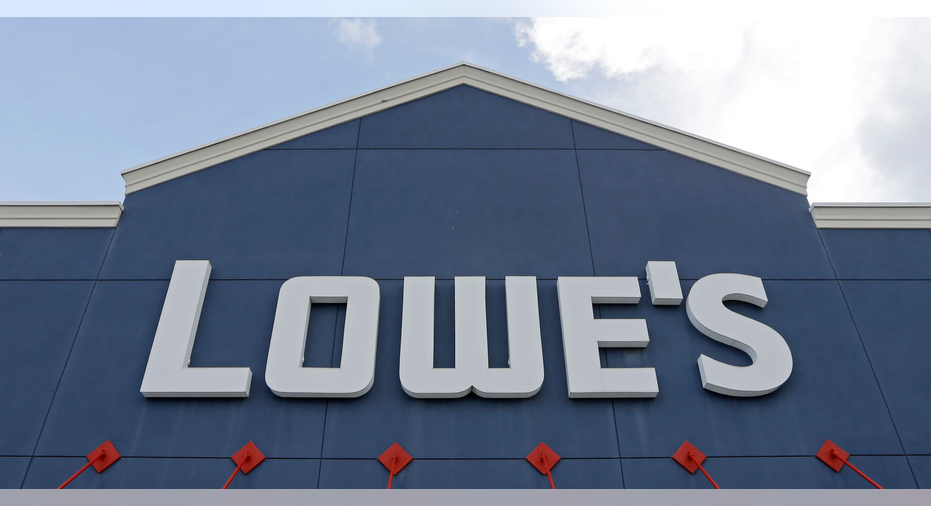 Lowe's second-quarter profit got a boost from the sales of an Australian joint venture, but its performance was weak by most measures in a vibrant housing market, and its profit outlook for the year was well below the expectations of industry analysts.
Shares fell 5 percent Wednesday in premarket trading.
For the period ended Aug. 4, Lowe's Cos. earned $1.42 billion, or $1.68 per share. A year ago the Mooresville, North Carolina, company earned $1.17 billion, or $1.31 per share.
The current quarter included a $96 million gain related to the sale of its interest in the Australian joint venture.
Earnings, adjusted for one-time gains, were $1.57 per share. That's below the $1.62 per share that analysts polled by Zacks Investment Research predicted.
Revenue rose to $19.5 billion from $18.26 billion. It fell short of the $19.52 billion in revenue analysts surveyed by Zacks expected.
Sales at stores open at least a year increased 4.5 percent, one of the few areas that it did a little better than expected, according to FactSet. Comparable-store sales are a key gauge of a retailer's health because the remove the volatility of stores recently opened or closed.
Lowe's doesn't appear to be catching the same housing market tail wind of rival Home Depot Inc. Last week, it dazzled investors with its strongest quarterly sales ever and the richest profit in its history.
Lowe's foresees full-year earnings of $4.20 to $4.30 per share, with sales rising about 5 percent. Analysts anticipate earnings of $4.62 per share, according to a FactSet poll.
_____
Elements of this story were generated by Automated Insights using data from Zacks Investment Research. Access a Zacks stock report on LOW at https://www.zacks.com/ap/LOW
_____
Keywords: Lowe's, Earnings Report, Priority Earnings