Lower Programming Costs Help Time Warner Inc. Post a 31% Profit Jump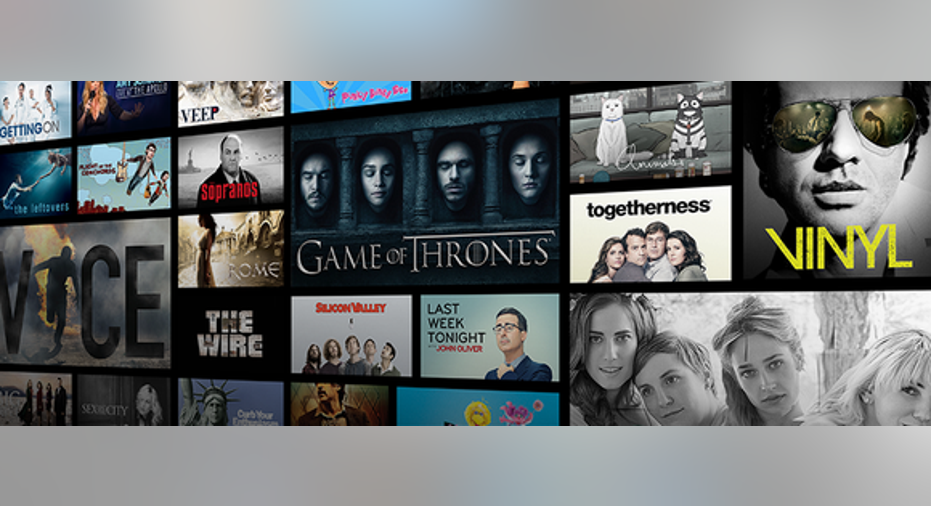 Strong results from its Turner broadcasting and Home Box Office divisions helped Time Warner post record profit for its fiscal first quarter this week. The entertainment conglomerate benefited from restrained growth in programming costs, too, which helped profitability take a big step up.
Here's how the Q1 results compared to the prior-year period:
| | Q1 2016 Actuals | Q1 2015 Actuals | Growth (YOY) |
| --- | --- | --- | --- |
| Revenue | $7.3 billion | $7.1 billion | 3% |
| Net income | $1.2 billion | $970 million | 23% |
| EPS | $1.51 | $1.15 | 31% |
Data source: Time Warner's financial filings.
What happened this quarter?Revenue ticked higher by 3%, reversing the prior quarter's 6% drop. Solid gains at Turner and HBO were partially offset by lower revenue at the Warner Bros. studio division.
Highlights of the quarter included:
Turner broadcasting, its biggest segment, posted a 7% revenue improvement as distribution fees jumped 11% and advertising sales rose by a healthy 5%.
Programming expenses in the TV business climbed by just 4% -- compared to 22% last quarter -- which powered a 10% jump in operating income. As a result, Time Warner's 28% operating margin equaled its best showing in at least eight quarters.
HBO revenue rose 8% on higher prices and a 5% uptick in subscriber revenue. Increased content and marketing spending in support of HBO Now kept a lid on operating income, which grew at a slower pace than revenue.
Warner Bros., the studio that produces TV shows along with theatrical movie releases and video games, saw a 3% sales decline as Batman v Superman had to face a difficult comparison with a prior-year period that included both American Sniper and The Hobbit: The Battle of the Five Armies. Still, profitability improved in this segment.
What management had to say"We're off to a terrific start to 2016," CEO Jeff Bewkes said in a press release, "as we benefit from the investments we've been making in great content and new capabilities in order to take advantage of the growing demand for high-quality video content."
Image source: Time Warner.
Those investments are paying off by producing healthy earnings, according to management: "Operating Income grew 11% to a quarterly record of $2 billion due to strong growth across all our operating divisions," Bewkes explained.
Executives seem particularly optimistic about Time Warner's upcoming movie calendar. "Batman v Superman: Dawn of Justice [set] the stage for what we expect to be a big year in film, with upcoming releases including Suicide Squad and Fantastic Beasts and Where to Find Them," Bewkes said.
Looking forwardIn addition to that strong slate of films, Time Warner investors can look forward to improved ratings at Turner channels like TBS and CNN powering steady advertising and fee growth this year. The U.S. presidential campaign helped CNN double its primetime audience in Q1, and that momentum should carry on as the nomination contests march on.
Meanwhile, HBO is enjoying record viewership for Game of Thrones and continues to make progress at testing its appeal outside of the traditional cable TV ecosystem through over-the-top services like HBO Now. The trade-off for those experiments, though, is lower profitability as executives pour money into content, marketing, and product development.
Overall, Time Warner's broader strategy -- investing in entertainment content while exploiting those properties across its broadcast TV, films, and subscription services -- seems to be working well. That success is best demonstrated by its 2-percentage-point expansion in adjusted operating margin, up to 28% of sales.
The article Lower Programming Costs Help Time Warner Inc. Post a 31% Profit Jump originally appeared on Fool.com.
Demitrios Kalogeropoulos has no position in any stocks mentioned. The Motley Fool owns shares of and recommends Time Warner. Try any of our Foolish newsletter services free for 30 days. We Fools may not all hold the same opinions, but we all believe that considering a diverse range of insights makes us better investors. The Motley Fool has a disclosure policy.
Copyright 1995 - 2016 The Motley Fool, LLC. All rights reserved. The Motley Fool has a disclosure policy.