Lower Oil Prices Fuel 6.8% Dip in Chevron's 2Q Earnings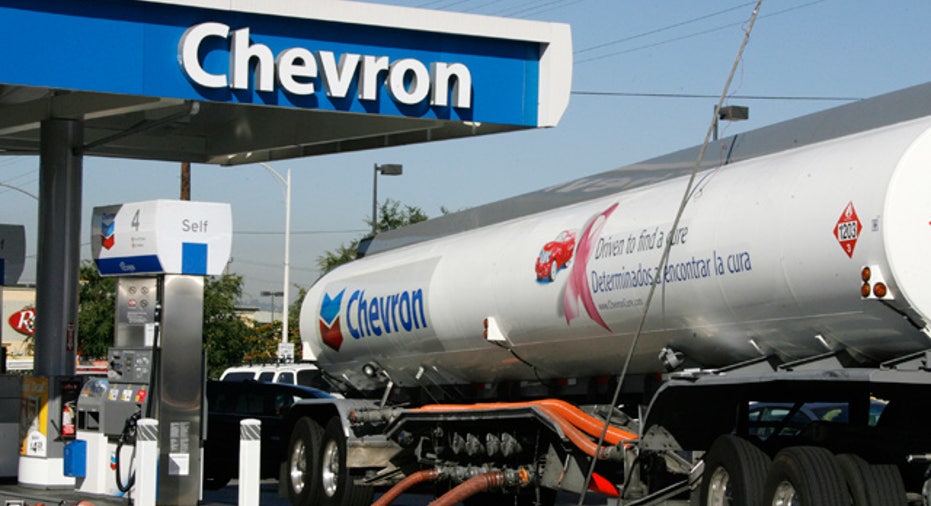 Hit by softer oil prices, Chevron (NYSE:CVX) logged a 6.8% decline in second-quarter earnings on Friday, but the energy giant's profits surpassed Wall Street's expectations.
Shares of the No. 2 U.S. oil company were flat in early trading, perhaps in response to worse-than-expected revenue.
Chevron said it earned $7.2 billion, or $3.66 a share, last quarter, compared with a profit of $7.7 billion, or $3.85 a share, a year earlier. Analysts had called for EPS of just $3.24.
However, sales slumped 10.4% to $60 billion as oil prices weakened compared with the year-earlier period.
"Our second quarter earnings and cash flow were among our strongest ever, even with softer oil markets," CEO John Watson said in a statement. "Despite current weakness in the global economy, we continue to invest in our long-term growth projects to help deliver affordable energy to meet future demand."
Chevron's results were impaired by an 18.2% retreat in upstream earnings to $5.62 billion amid lower production and a decline in crude oil and natural gas realizations.
The average price of crude oil and natural gas liquids stood at $97 last quarter, down from $104 a year earlier. Natural gas prices tumbled to $2.17 per thousand cubic feet, roughly half the prior year's price of $4.35.
On the other hand, Chevron's downstream profits surged 80.2% to $1.88 billion thanks to expanding margins on refined products. Refined crude oil input jumped by 53,000 barrels per day last quarter to 928,000 barrels. Branded gasoline sales rose 2% to 521,000 barrels per day.
Shares of San Ramon, Calif.-based Chevron inched up just 0.03% to $108.30 ahead of   Friday's open. The flat trading puts the shares on track to maintain their meager 2012 gain of 1.7%.
The Chevron report comes a day after ExxonMobil (NYSE:XOM) posted a 49% leap in second-quarter earnings due to a $7.5 billion gain tied to divestments.