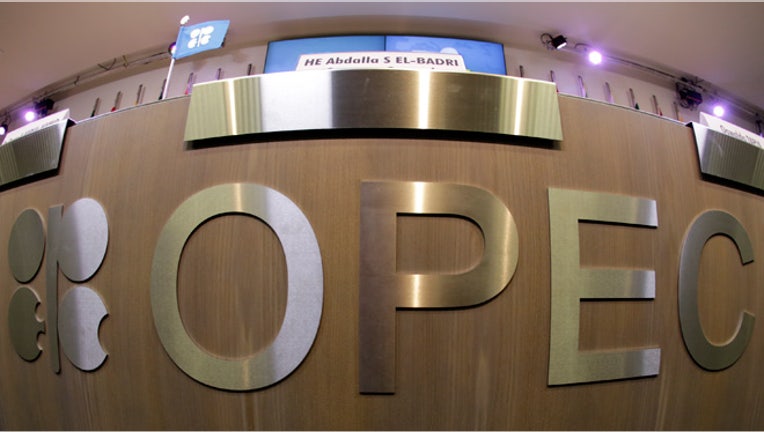 The lowest crude-oil prices in a decade are starting to hurt the global economy and aren't increasing consumer demand for gasoline and other petroleum products as much as expected, OPEC said Wednesday.
The Organization of the Petroleum Exporting Countries cut its forecasts for global oil-demand growth and the world economy, saying lower oil prices were offset by lower consumer appetite while hurting large countries, such as Russia and Brazil.
The announcement, in OPEC's closely watched monthly oil report, comes after oil prices resumed their decline after members of the oil-producer group failed to agree on a production cut over the week.
Lower oil prices are generally considered a boon to oil consumers and more broadly for the global economy. But this time around, "the overall negative effect from the sharp decline in oil prices since mid-2014 has outweighed benefits in the short term," OPEC said.
The organization, which supplies more than one in three barrels of oil consumed globally, lowered its 2016 global growth forecast to 3.2% from 3.4%.
Despite oil prices reaching levels not seen in more than 10 years last month, OPEC also cut its oil-demand growth forecast by 10,000 barrels a day for this year.
Oil demand is now forecast to rise 1.25 million barrels a day to 94.21 million barrels a day this year, OPEC said, citing consumers cutting back on car transport and the lingering impact of the recent financial crisis.
"Due to the aftereffects from the 'great recession', the potential that consumer spending ability could rise is limited," it said.
Despite lackluster appetite for its commodity, OPEC has continued to pump at full tilt. The group said its production rose 131,000 barrels a day to 32.33 million barrels a day in January, driven by higher output from Nigeria, Iraq, Saudi Arabia and Iran.
The group's output level last month implies a global oil surplus of 1.84 million barrels a day in the first quarter of 2016, based on the report's data.
Write to Benoît Faucon at benoit.faucon@wsj.com