Loss for Hanwha Q Cells Shows Deterioration in Solar Market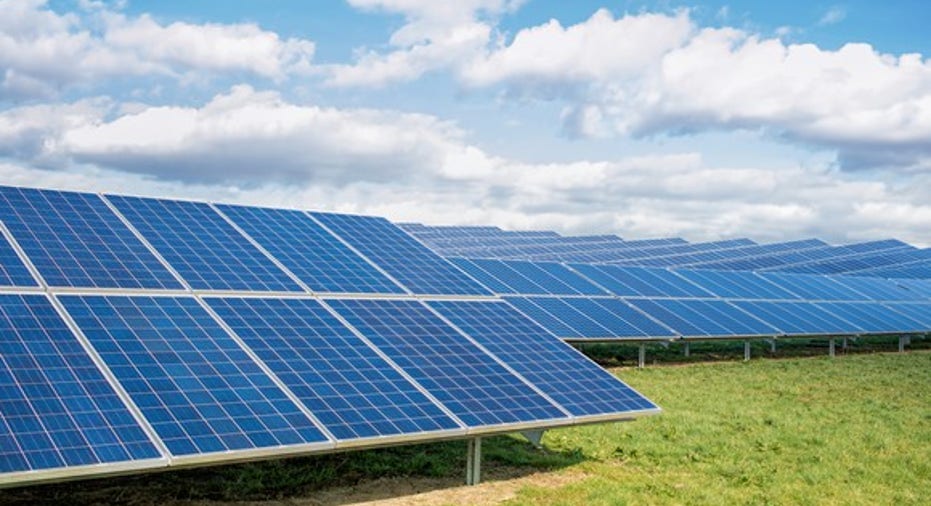 The solar manufacturing business continues to be a tough one for companies to make money in, even for the biggest manufacturers in the world. Hanwha Q Cells' (NASDAQ: HQCL) fourth-quarter earnings report showed another loss for the industry on falling margins, continuing a downward trend seen across the board.
On the bright side, a single contract announced today could account for nearly a quarter's worth of demand. If Hanwha Q Cells can cut costs enough, it may be able to bring back profits, but there's no guarantee -- even after winning a contract that will account for a large percentage of the next year and a half's supply.
Image source: Getty Images.
2016 didn't end on a high note
Margins are falling across the solar industry as the rapid reduction in panel prices is hitting manufacturers' income statements. Previously reported earnings from competitors Canadian Solar, JinkoSolar, and JA Solar have all showed a consistent decline in results and even losses on the bottom line. But Hanwha Q Cells' results were particularly bad.
Revenue in the fourth quarter fell 19.1% compared to a year ago to $565.9 million and module shipments of 4,583 MW fell well short of the 4,800 MW to 5,000 MW guidance given on Nov. 22. Gross margin was just 9.5% -- lower than the competitors I mentioned above -- and net loss was $25.5 million, or $0.31 per share.
Image source: Hanwha Q Cells Q4 2016 earnings presentation(link opens PDF).
Despite the weak financial results, management expects to increase shipments to 5,500 MW to 5,700 MW, despite the fact that global installations are projected to drop by 5,000 MW to 69,000 MW.
Same story, different day
The narrative we hear from Hanwha Q Cells is similar to what we hear from every other solar manufacturer: Financial results are getting worse and the world is oversupplied with solar panels, but it's forging ahead with more capacity expansion.
Part of that confidence comes from deals like the 1,000 MW construction agreement to build a power plant in Turkey. The project will take three years to build, but it's a huge amount of demand from a single agreement. What we don't know is if the price bid will be high enough to generate a strong gross margin, and frankly we won't know the results for years because the cost structure of solar manufacturing changes so quickly.
Commodity solar is in for a rough year
There's really no bright sign right now for commodity solar suppliers like Hanwha Q Cells. The industry is oversupplied, demand is falling in the short term, and margins are dropping, leading to financial losses. That's not a good position for any company to be in, particularly when new technology like mono-PERC and other high-efficiency options are becoming more highly valued than the panels manufacturers have typically made.
Despite management's confidence in expanding production and the new 1,000 MW project signing, I wouldn't bet on commodity solar manufacturers in solar today, and fourth-quarter results show that the trends are heading the wrong direction for investors.
10 stocks we like better than Hanwha SolarOneWhen investing geniuses David and Tom Gardner have a stock tip, it can pay to listen. After all, the newsletter they have run for over a decade, Motley Fool Stock Advisor, has tripled the market.*
David and Tom just revealed what they believe are the 10 best stocks for investors to buy right now... and Hanwha SolarOne wasn't one of them! That's right -- they think these 10 stocks are even better buys.
Click here to learn about these picks!
*Stock Advisor returns as of February 6, 2017
Travis Hoium has no position in any stocks mentioned. The Motley Fool has no position in any of the stocks mentioned. The Motley Fool has a disclosure policy.