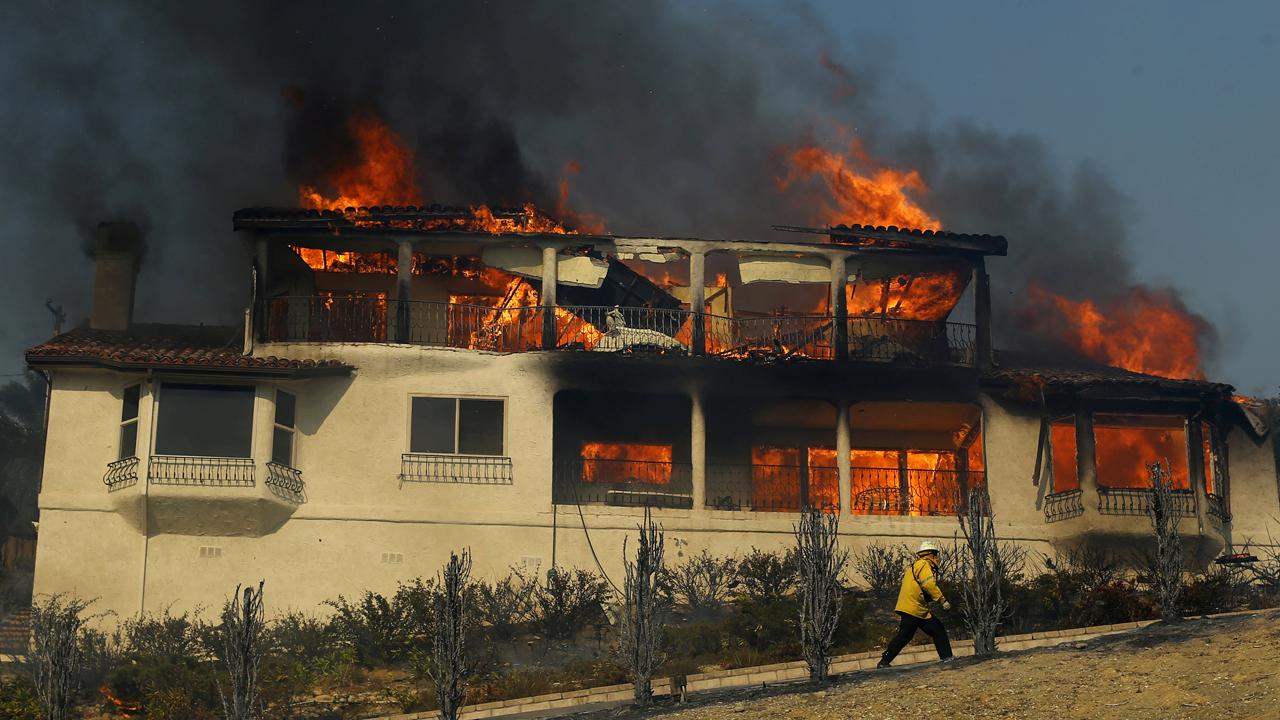 The Southern California wildfires are threatening multibillion-dollar homes and temporarily shutting a major highway as 1,000 firefighters continue to battle the spreading blazes as they expand to San Diego County.
The star of Bravo's "Million Dollar Listing Los Angeles" Josh Flagg told FOX Business' Liz Claman that wildfires have affected several of his high-end clients, and some homeowners are reluctant to return despite having insurance coverage.
"A lot of these homes will be able to be repaired. Insurance companies will fix them up. People will move back in. Some of them, like one client of mine in particular, they just don't even want to go back," Flagg said.
The state has activated 1,300 National Guardsmen to help fight the six wildfires that have destroyed hundreds of thousands of acres. President Trump declared a state of emergency in California, ordering federal assistance to supplement the state and local response to the fires.
The scorching flames have forced evacuations and burned several homes in the Bel-Air neighborhood, where homes range from $2 million to tens of millions of dollars.
Flagg said he doesn't think there will be a long-term fallout in real estate for the area.
"If there's more than 15 homes, we may have something to talk about. I don't think this is really going to tremendously affect real estate in the area," he said.