Look at This Number in Inovio Pharmaceuticals' Q3 Results and Forget the Rest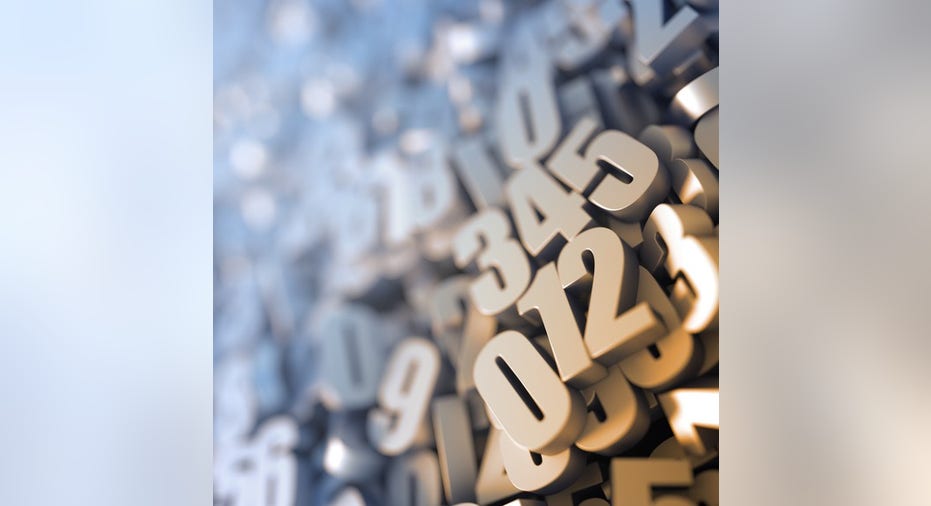 It's been an up-and-down year for Inovio Pharmaceuticals (NASDAQ: INO). Shares were up nearly 70% in June before surrendering the gains. The clinical-stage biotech announced its third-quarter results before the market opened on Wednesday. Here's what you shouldn't and should be concerned about with Inovio's results.
Image source: Getty Images.
Plenty of forgettable numbers
Inovio reported third-quarter revenue of $12.5 million. That's a huge drop from the$24.2 million posted in the prior-year period.While the company's revenue plunged, Inovio spent a lot more money. Total operating expenses in the third quarter totaled$32.7 million, up from $20.5 million in the same quarter last year.
The combination of lower revenue and higher costs led to Inovio's bottom line looking much worse than the same period last year. Inovio lost$20.8 million, or$0.28per share, in the third quarter. In the prior-year period, Inovio posted net income of$5.6 million, or$0.08per share.
Those year-over-year comparisons really aren't terribly important, though. AstraZeneca's (NYSE: AZN) MedImmune subsidiary gave Inovio an upfront payment of $15 million in the third quarter of 2015. This one-time payment helped inflate Inovio's revenue and earnings last year.
Even without the negative comparisons versus the prior-year period, most of Inovio's third-quarter results really don't merit much attention. Inovio will continue to lose money. Its revenue will fluctuate based largely on how much the company receives from development partners. That's the reality of being a clinical-stage biotech. Most of the numbers in its quarterly results can be (and usually should be) quickly forgotten.
One number to watch
There was one number in Inovio's third-quarter results, however, that investors should particularly note: the company's cash position. Inovio reportedcash, cash equivalents, and short-term investments totaling$119.7 million as of Sept. 30.
If Inovio kept its spending at current levels, the current cash position would carry it through early 2018. But will spending increase? You would think so.
Although the U.S. Food and Drug Administration (FDA) placed a clinical hold on a planned late-stage study of experimental cervical dysplasia vaccine VGX-3100, Inovio still hopes to move forward with that study in the first half of 2017. That effort should require more cash than the biotech has been spending.
Inovio's most highly publicized clinical program is its experimental Zika vaccine. For now, GeneOne Life Sciences is funding this development. However, the Korean drugmaker will only pay for phase 1 clinical studies under the companies' current agreement. If and when the Zika vaccine candidate advances to the next phase, Inovio might have to foot all or part of the bill.
The good news is that most of Inovio's pipeline development is being funded by partners. AstraZeneca is paying for testing of INO-3112 in treating cervical cancer and head and neck cancer. GeneOne is picking up the tab for early stage development of Inovio's MERS and hepatitis B vaccine candidates in addition to the experimental Zika vaccine. Various government agencies are covering the development costs for several other pipeline candidates.
Inovio is internally funding early stage development of three other candidates other than VGX-3100. If any of these experimental immunotherapies move forward, Inovio's costs will rise.
Looking ahead
Don't be shocked if Inovio sells more shares via a public offering sometime in 2017, a move that would dilute the value of existing shares. The biotech entered into an at-the-market equity offering sales agreement in June to sell up to $50 million worth of stock. In the third quarter, Inovio sold some shares under that agreement, netting around $4.2 million.
Dilution isn't the biggest worry for Inovio shareholders, though. The company must still deal with the FDA before beginning the planned late-stage study of VGX-3100. There is still considerable uncertainty about how the Zika vaccine early stage results will pan out.
Inovio's stock jumped over 8% in early trading on Wednesday. Results from the U.S. presidential election were a much bigger factor in those gains than Inovio's third-quarter performance. Will this rebound continue? Investors will have to wait and see.
10 stocks we like better than Inovio Pharmaceuticals When investing geniuses David and Tom Gardner have a stock tip, it can pay to listen. After all, the newsletter they have run for over a decade, Motley Fool Stock Advisor, has tripled the market.*
David and Tom just revealed what they believe are the ten best stocks for investors to buy right now... and Inovio Pharmaceuticals wasn't one of them! That's right -- they think these 10 stocks are even better buys.
Click here to learn about these picks!
*Stock Advisor returns as of November 7, 2016
Keith Speights has no position in any stocks mentioned. The Motley Fool has no position in any of the stocks mentioned. Try any of our Foolish newsletter services free for 30 days. We Fools may not all hold the same opinions, but we all believe that considering a diverse range of insights makes us better investors. The Motley Fool has a disclosure policy.