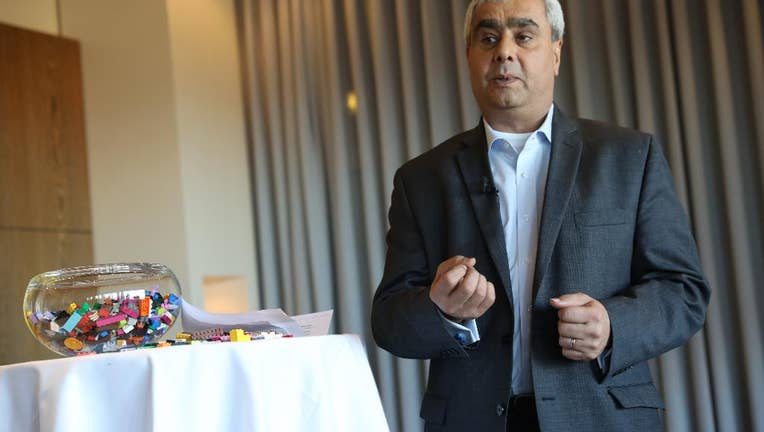 Lego, the Danish company famous for its popular colored toy blocks, says its top boss for the past 12 years will be replaced by the group's current chief operating officer.
Lego said Tuesday that Bali Padda will take over Jan. 1 from Jorgen Vig Knudstorp, who will head up a new entity within the group.
Padda, the current chief operations officer, joined Lego in 2002 in Enfield, Connecticut.
It was not immediately clear why Vig Knudstorp, who became in 2004 the first non-family member to head the group, will be replaced. Under him, the toymaker's annual income has gone from a loss to a notable profit.
In March, the group said its 2015 revenue soared 25 percent to 35.8 billion kroner.