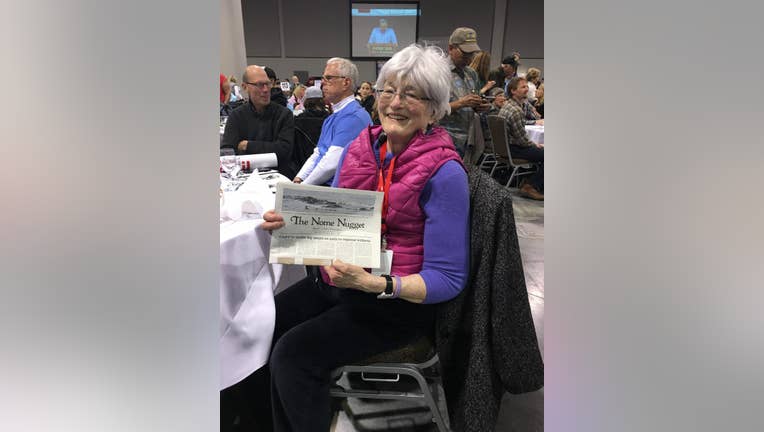 Nancy McGuire, the longtime publisher of Alaska's oldest newspaper, said goodbye to her subscribers in an editorial published the day she died after battling cancer for years. She was 72.
McGuire was publisher of the weekly Nome Nugget for 34 years in the western Alaska town of Nome. Her friend and former Nome mayor, John Handeland, said McGuire died early Thursday morning at a local long-term care facility.
The Nugget was established in 1897, thriving in the rough-and-tumble Gold Rush town.
In an editorial published in the newspaper Thursday, McGuire said goodbye, saying "I must depart soon. I will bid an affectionate farewell to all."
A funeral mass is set for Saturday afternoon at St. Joseph Catholic Church in Nome.