Long Commutes Expected for New Jersey Train Travelers After Crash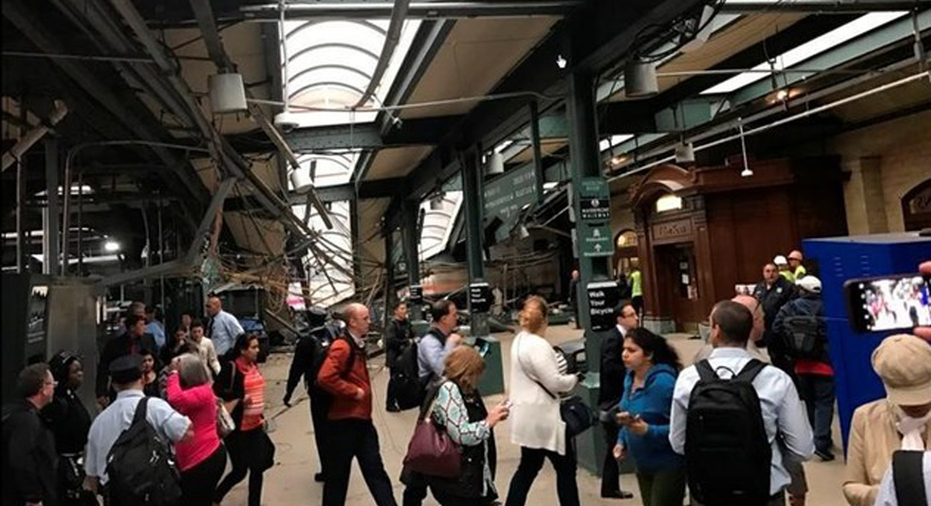 Thousands who rely on the Hoboken terminal in New Jersey may face longer than usual commutes and heavy crowds on Friday as investigators try to determine why a commuter train crashed into the station, killing a woman and injuring more than 100 people.
NJ Transit train service in and out of the Hoboken terminal, one of the busiest transit hubs in the New York City area, will be suspended on Friday, a day after a train plowed through the station and crashed during the morning rush hour.
NJ Transit commuters should expect to use buses and other forms of transportation on Friday and plan for extra travel time and heavy crowds, the agency said in a statement.
U.S. National Transportation Safety Board officials on Friday will continue their investigation at the wreckage. They expect the investigation to take seven to 10 days, NTSB vice chairman Bella Dinh-Zarr said.
Investigators were to retrieve the event recorder, which tracks speed, braking and other data, from the rear of the train on Thursday night, Dinh-Zarr said during a news conference.
Train #1614, originating from Spring Valley, New York, was at the end of its hour-long journey when it hit the Hoboken terminal building at about 08:45 a.m. (1245 GMT) on Thursday. The collision toppled support columns and created chaos as witnesses described terrifying scenes of damage.
The crash killed a 34-year-old Hoboken woman, the New Jersey medical examiner's office said. The crash also injured 114 people, New Jersey Governor Chris Christie told CNN.
The train's engineer, or driver, was injured and taken to hospital. He was later released, officials said, without providing details.
Media identified the engineer as Thomas Gallagher, citing unnamed sources, and said he was cooperating with investigators.
In May 2011, a Port Authority of New York and New Jersey train crashed at Hoboken station, injuring more than 30 people. An investigation by the NTSB determined excessive speed was the main cause of the accident.
An NTSB official said the agency would look at similarities between that crash and Thursday's.
New York Governor Andrew Cuomo said on Thursday it was obvious the train came into the station too fast, but it was unclear why. The cause could be human error or technical failure, Cuomo said. He added that it was too early to say whether an anti-collision system known as positive train control (PTC) could have prevented the crash.
PTC is designed to halt a train if the driver misses a stop signal and advocates cite it for helping to combat human error.
(Reporting by Brendan O'Brien in Milwaukee; Editing by Toby Chopra)