LogMeIn Upgraded Ahead of Merger: 3 Things You Need to Know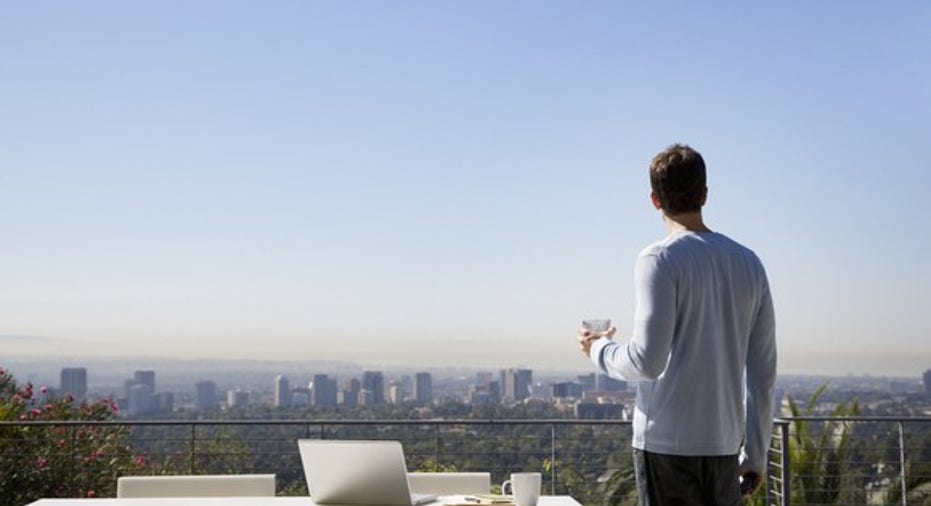 It may not be quite as big a deal as a purchase of NXP Semiconductors by Qualcomm -- but LogMeIn's (NASDAQ: LOGM) proposed deal with Citrix Systems (NASDAQ: CTXS) is still getting tech investors excited on Wall Street.
I've been following LogMeIn off and on since its IPO seven years ago. But I was as surprised as anyone when, in Julyof this year, the company announced that it had arranged a merger with its primary competitor, Citrix Systems. That news got investors pretty excited, driving LogMeIn stock up 20% when it was announced. What may surprise you even more is that there may be even more gains in store.
This morning, analysts at Barclays Capital announceda huge upgrade of LogMeIn stock. As reported on TheFly.com, Barclays raised its rating on the company from equal weight to overweight, and lifted its price target from $82 all the way to $105 in expectation of greater-than-expected cost synergies from the merger. This implies a further 16% in profits are awaiting investors in the company, assuming the deal to merge with Citrix's divested GoToMeeting and related assets goes forward.
Here are three things you need to know about it.
LogMeIn software helps people access their computers from anywhere. Image source: Getty Images.
1. "A great new opportunity"
LogMeInwas built for telecommuters and computer fixer-uppers. Its core focus is building software that permits a user on one computer to remotely and securely access and operate a computer far away. Over time, the business has evolved to offer new capabilities to its users, and the addition of Citrix's GoTo assets, which include videoconferencing and remote training applications, will turn the company into an "industry leader" in the "Software as a Service" space.
In fact, according to data from LogMeIn's 10-K filings, once the merger takes place, the only remaining direct competitor of significantly larger size remaining would be Oracle.
2. Revenue and profits
In a press release in July, Citrixand LogMeInsketched out the effects of combining LogMeIn with Citrix's GoTo assets. According to the companies, their combined operations will generate "pro forma revenue of $1+ billion," and pro forma EBITDA (earnings before interest, taxes, depreciation and amortization) in excess of $350 million in 2017.
Synergies from the merger will unleash a wave of excess cash production, says management, saving the companies an estimated $65 million in cash the first year after the merger, and perhaps $100 million two years out. In dollars and cents, this could work out to "pro forma free cash flow" of more than $250 million in the merger's first year.
3. Market capitalization
That sounds pretty good, but at the same time, LogMeIn and Citrix also described their free cash flow thusly: "Anticipated Pro Forma 35%+ Free Cash Flow Accretion over Standalone LogMeIn (after year one run rate cost synergies)." What, one wonders, does all that mean?
Well, according to data from S&P Global Market Intelligence, stand-alone LogMeIn only generated about $71 million in free cash flow (cash from operations, minus capital spending) last year. "Plus" another "35%" would only grow that number to about $96 million -- which is quite a ways short of the $250 million LogMeIn promises elsewhere in its press release.
The most important thing: Valuation
And this is where Barclays' rationale for recommending the merger could fall apart. According to Citrix and LogMeIn, the combined market value of the merging companies was expected to be approximately $1.8 billion back in July. But that estimation was based on LogMeIn's then-recent share price of $65.31 -- which has since shot past $90, pushing LogMeIn stock's valuation to nearly $2.3 billion, as investors got more and more excited about the merger.
Now, paying $2.3 billion for a company generating $250 million or more in free cash flow might make a lot of sense. That would work out to a price-to-free cash flow ratio of less than 10, and for a company that S&P Global says is likely to grow its earnings at 25% or better annually over the next five years, that's a very cheap price indeed.
On the other hand, if the best a combined LogMeIn-cum-Citrix can manage is $96 million in free cash flow post-merger, then the resulting valuation of 24 times free cash flow -- while still attractive -- becomes much less so. Such a valuation calls into question Barclays' estimate that the combined company's stock will grow in value from $90 today to $105 a share a year from now. In fact, it might already be about tapped out, and fairly priced.
So is LogMeIn a bargain, or is it not? It really all depends on which free cash flow estimate we are supposed to believe -- which one turns out to be fact, and which one mere market puffery. For the answer to that puzzler, we'll probably have to wait for the merger to be effected -- so for now, my best advice is to just wait and see.
A secret billion-dollar stock opportunity The world's biggest tech company forgot to show you something, but a few Wall Street analysts and the Fool didn't miss a beat: There's a small company that's powering their brand-new gadgets and the coming revolution in technology. And we think its stock price has nearly unlimited room to run for early in-the-know investors! To be one of them, just click here.
Fool contributorRich Smithdoes not own shares of, nor is he short, any company named above. You can find him onMotley Fool CAPS, publicly pontificating under the handleTMFDitty, where he currently ranks No. 282 out of more than 75,000 rated members.
The Motley Fool owns shares of and recommends NXP Semiconductors and Qualcomm. The Motley Fool owns shares of Oracle. Try any of our Foolish newsletter services free for 30 days. We Fools may not all hold the same opinions, but we all believe that considering a diverse range of insights makes us better investors. The Motley Fool has a disclosure policy.