Loews Corporation Earnings Fall Despite Improving Insurance and Drilling Results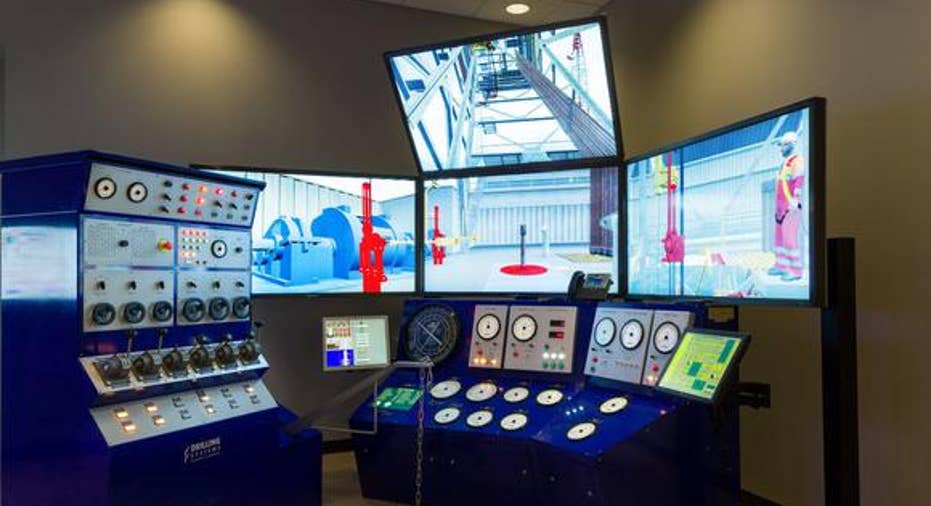 Holding company Loews posted first-quarter earnings results on May 2 that were pinched by lower profits from its CNA Financial subsidiary. Still, net income fell at a slower pace than revenue and stock repurchases produced a minor uptick in earnings per share.
Here's a look at how the headline results compared against the prior-year period:
| | Q1 2016 Actuals | Q1 2015 Actuals | Growth (YOY) |
| --- | --- | --- | --- |
| Revenue | $3.2 billion | $3.5 billion | (9%) |
| Net income | $102 million | $109 million | (6%) |
| EPS | $0.30 | $0.29 | 3% |
Data source: Loews' financial filings.
What happened with Loews this quarter?In contrast with recent quarters, Loews didn't take a large impairment charge in its rig business, Diamond Offshore . Instead, slightly weaker results at insurance giant CNA Financial was the key driver behind lower earnings. Here are the Q1 highlights:
CNA Financial's revenue fell 5% as improving underwriting results were offset by much lower income from the company's investment portfolio. Operating profit dove 72% thanks mainly to a reinsurance charge. Absent that write off, CNA's earnings would have declined by 22%.
Diamond Offshore's sales slumped by 25% on account of far fewer drilling rigs in the fleet during the quarter compared to a year ago. Earnings improved from a $300 million loss last year (driven by an asset impairment charge) to an $86 million gain, though. Profit also rose thanks to lower costs, higher fees, and a lower tax rate.
The Boardwalk Pipelinepartnership, which Loews Corporation controls through a General Partner interest, saw a solid uptick in both sales and profit.
Executives spent $33 million repurchasing shares, which helped the outstanding share count drop by 9% over the past 12 months.
Book value per share rose slightly, to $53.
What management had to sayCNA Financial executives stressed improving efficiency metrics that came about despite soft growth in the industry. "CNA's first-quarter results reflect continued underwriting discipline and steady progress in our underwriting performance," CEO Thomas Motamed said in a press release. "Our core property and casual combined ratio of 96.1% improved 2.8 points, compared with the prior-year quarter," he explained.
Drilling controls. Image source: Diamond Offshore.
Diamond Offshore's management, meanwhile, touted their success at bringing down expenses as contract drilling rates plunged. "I am pleased with our solid first quarter results, which demonstrateDiamond Offshore'songoing efforts to manage costs while remaining focused on safe operations and fleet reliability," CEO Marc Edwards said. "We achieved operational efficiency for the quarter of 98.2 percent, which is reflected in our earnings results and improved project economics for our clients."
Looking forwardThe brutal operating environment for Diamond Offshore seems set to keep pressuring Loews' results, but at least it looks like investors can put the most painful writedowns behind them. The rig giant took no asset charges this quarter following Q4's $500 million slice that removed nine rigs from the portfolio.
With revenue down 25% this quarter, it's clear the commodity price collapse is still hurting the subsidiary, but as Lowe's CEO Jim Tisch explained to investors in a recent conference call, "The best cure for low prices is low prices." Diamond Offshore's results should eventually start climbing again with help from a much lower overall supply of rigs in service. Additionally, cost cuts are helping power surprisingly strong earnings right now.
Meanwhile, CNA Financial is showing solid underwriting gains even though that success is being swamped by lower investment income. Tisch called that segment a "bright spot" in Loews' portfolio last quarter, and with loss expenses still trending lower, CNA seems likely to lead the way higher for its collection of diverse business properties in 2016.
The article Loews Corporation Earnings Fall Despite Improving Insurance and Drilling Results originally appeared on Fool.com.
Demitrios Kalogeropoulos has no position in any stocks mentioned. The Motley Fool owns shares of and recommends Loews. Try any of our Foolish newsletter services free for 30 days. We Fools may not all hold the same opinions, but we all believe that considering a diverse range of insights makes us better investors. The Motley Fool has a disclosure policy.
Copyright 1995 - 2016 The Motley Fool, LLC. All rights reserved. The Motley Fool has a disclosure policy.