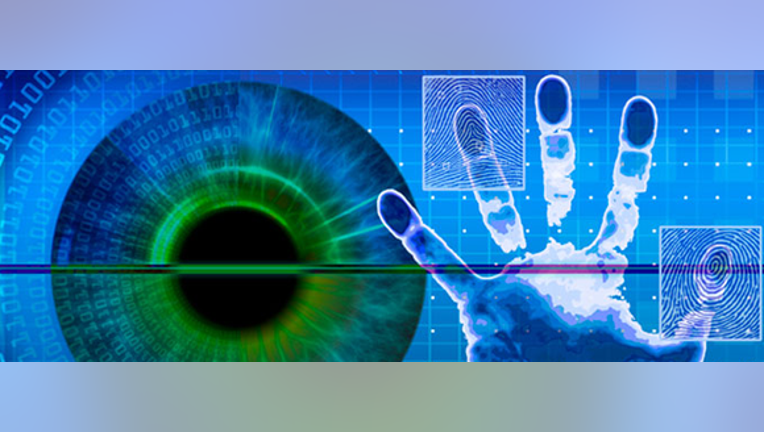 A few days ago, I wrote a short column here about Lockheed Martin Corporation's best contracts of 2015. With more than 250 separate press releasesto sort through and evaluate, that wasn't an easy choice to make, but picking Lockheed's worst contract?
That's even more of a stumper.
Lockheed Martin's Information Systems and Global Solutions division is high tech -- but low profit. Image source: Lockheed Martin.
Separating the good contracts from the better ones, and the best, is hard enough. Any time the U.S. government offers to pay you money for goods and services, and not only that -- it picksyourproduct and says it's better than the other guys' -- that's pretty good news. In fact, it's not too much of a stretch to say that any contract Lockheed Martin wins is a good contract.
But some contracts are definitely worse than others. Here's one that's arguably the worst of the bunch.
Crunching the numbersTo my mind, if there's one single factor that makes a contract "bad," or at least worse than a good contract, it's poor profitability on the revenues it generates. So, the first thing I did in searching up potentially problematic contracts for Lockheed was drill down into the company's financials to identify the worst places to do business in at Lockheed Martin.
Here's what I found:
| | 2011 | 2012 | 2013 | 2014 | YTD 2015 |
| --- | --- | --- | --- | --- | --- |
| Aeronautics | 11.2% | 11.2% | 11.2% | 11% | 11% |
| Information Systems & Global Solutions | 8.5% | 8.3% | 8.4% | 8.3% | 7.5% |
| Missiles and Fire Control | 13.8% | 16.2% | 17.8% | 16.9% | 16.9% |
| Mission Systems and Training | 8% | 8.7% | 11.1% | 10.1% | 10.8% |
| Space Systems | 12.8% | 12.8% | 13% | 12.7% | 13% |
Data courtesy of S&P Capital IQ.
Turns out, Lockheed Martin's "worst" business division is also its second-biggest revenue producer: Information Systems & Global Solutions, responsible for contracts ranging all the way from IT to cybersecurity to data analytics and air traffic management.
Information Systems produced more than $8.45 billion in revenue for Lockheed last year, but it's on track to produce 3% less than that this year -- and at greatly reduced profit margins. (Profit margins that, as you can see above, are already the weakest of any LockMart division). This bodes poorly for what I'm highlighting as Lockheed Martin's worst contract in 2015.
Communication breakdownThe contract in question, awarded to Lockheed Martinin August 2015, hires the company to deploy various "checkpoint technologies for passenger, carry-on, and checked baggage screenings to protect passengers and facilitate commerce" at airports, and also at "ports, terminals, cargo facilities, and other locations" in "the Western Region" of the United States.
This is a wide-ranging and complex task, offering multiple opportunities to fumble. Adding to the risk, Lockheed had to bid against rivalsincluding Raytheon and Leidos to win the work under an umbrella contract worth $450 million in total. With such stiff competition (Leidos earns profit margins similar to Lockheed's own, while Raytheon earns stronger margins, and so was presumably able to bid lower prices while maintaining profitability), Lockheed's margins on this contract probably won't be terrific.
What's more, because this contract is for work handled by Lockheed's Information Systems & Global Solutions division, we know profit margins were weak to begin with -- and getting weaker. Because a picture is worth a thousand words, this may be best appreciated by taking another look at the above data in graph form:
Lockheed Martin's Operating Profit Margins, By Business Segment
As you can see, the Information Systems division responsible for fulfilling Lockheed Martin's obligations under the TSA contract is Lockheed Martin's weakest profits-producer, it has been for some time, and it's getting worse.
The upshot for investorsDoes this mean that, in and of itself, Lockheed Martin's TSA contract will crater the company's profit margins, cause the company to miss earnings, or poison the whole investment thesis, and turn Lockheed Martin into a "sell" of a stock? Not necessarily, no.
But it does suggest that Lockheed Martin's "winning" of the TSA contract isn't as good of news as it might have sounded when the contract award was announced in August. And it explains why, out of all the dozens of contracts that Lockheed Martin won last year, this one was the worst.
The article Lockheed Martin Corporation's Worst Contract in 2015 originally appeared on Fool.com.
Fool contributorRich Smithowns shares of Raytheon. You can find him onMotley Fool CAPS, publicly pontificating under the handleTMFDitty, where he's currently ranked No. 311 out of more than 75,000 rated members.The Motley Fool has no position in any of the stocks mentioned. Try any of our Foolish newsletter services free for 30 days. We Fools may not all hold the same opinions, but we all believe that considering a diverse range of insights makes us better investors. The Motley Fool has a disclosure policy.
Copyright 1995 - 2016 The Motley Fool, LLC. All rights reserved. The Motley Fool has a disclosure policy.