LivePerson Inc. Earnings: Looking for Signs of Life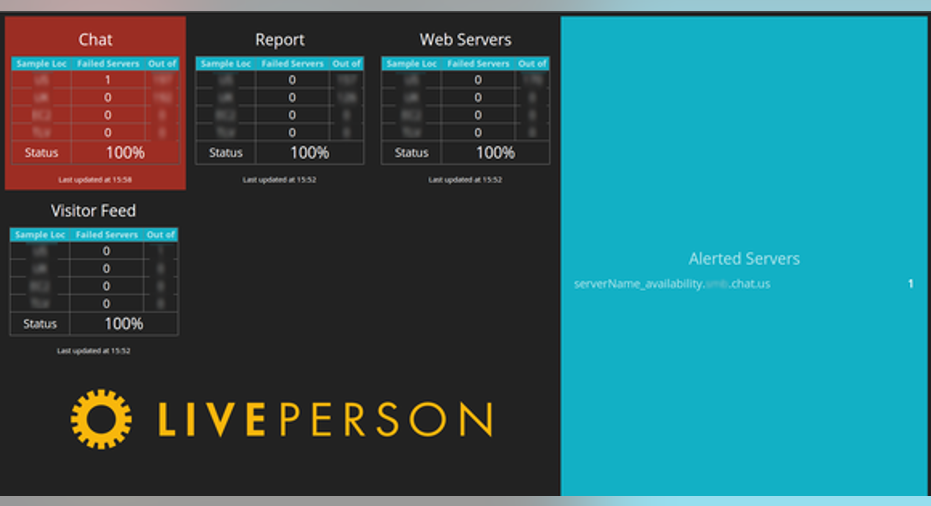 Image source: LivePerson.
Revenue keeps going the wrong way atLivePerson (NASDAQ: LPSN). The provider of high-tech customer support reported quarterly results after Tuesday's market close, and it was another sluggish performance.
Revenue clocked in at $54.5 million for the third quarter, at the midpoint of its earlier guidance but short of earlier top-line results. The web-based chat support specialist used to be the portrait of growth consistency until a few quarters ago. It had come through with51 consecutive quartersof sequential top-line upticks before that streak ended early last year. It also naturally had a long run of year-over-year growth, but that ended earlier this year after spanning more than 13 years.
LivePerson's top-line showing declined 10.3% since the prior year in its latest quarter, its worst showing as a public company. Its flagship business is in a funk. LivePerson's business operations that entail providing companies with a chat-based support platform experienced a 12% slide, a problem since it accounts for nearly 93% of LivePerson's revenue. Presto Express -- LivePerson's consumer-to-consumer offering that provides premium one-on-one advice is growing, but obviously too small to move the needle at this point.
LivePerson closed out the quarter with a loss of $0.05 a share. Its guidance called for a smaller deficit.
Looking ahead
LivePerson talks up the healthy volume of new deals it's signing and how its trailing 12-month revenue per enterprise and mid-market customers stands at record highs, but the numbers don't lie. Something's not right with the popularity of its platform as revenue goes the wrong way.
The good news is that its guidance for the current quarter calls for a return to both profitability and sequential revenue growth. It's eyeing a modest adjusted profit of $0.01 to $0.02 a share. It's targeting $55.8 million to $56.8 million, well short of the $59.5 million it delivered a year earlier, but investors will gladly settle for sequential top-line growth and decelerating declines on a year-over-year basis.
LivePerson continues to make progress in migrating its customers to itsLiveEngage "intelligent engagement" offering, as 80% of its accounts are now on the platform that incorporateschat, voice, and content delivery support. It continues to navigate the shift from desktop to mobile.
The stock barely moved on Wednesday following the report, as its larger than expected loss during the third quarter ate into its reasonably upbeat guidance for the fourth quarter. LivePerson will keep signing new deals, pushing its Rolodex into LiveEngage, and getting existing customers to spend more. These are all welcome developments but the turnaround won't be complete until top-line growth actually turns around.
10 stocks we like better than LivePerson When investing geniuses David and Tom Gardner have a stock tip, it can pay to listen. After all, the newsletter they have run for over a decade, Motley Fool Stock Advisor, has tripled the market.*
David and Tom just revealed what they believe are the ten best stocks for investors to buy right now... and LivePerson wasn't one of them! That's right -- they think these 10 stocks are even better buys.
Click here to learn about these picks!
*Stock Advisor returns as of November 7, 2016
Rick Munarriz has no position in any stocks mentioned. The Motley Fool recommends LivePerson. Try any of our Foolish newsletter services free for 30 days. We Fools may not all hold the same opinions, but we all believe that considering a diverse range of insights makes us better investors. The Motley Fool has a disclosure policy.