LivePerson Inc. Earnings: Angling for a New Growth Streak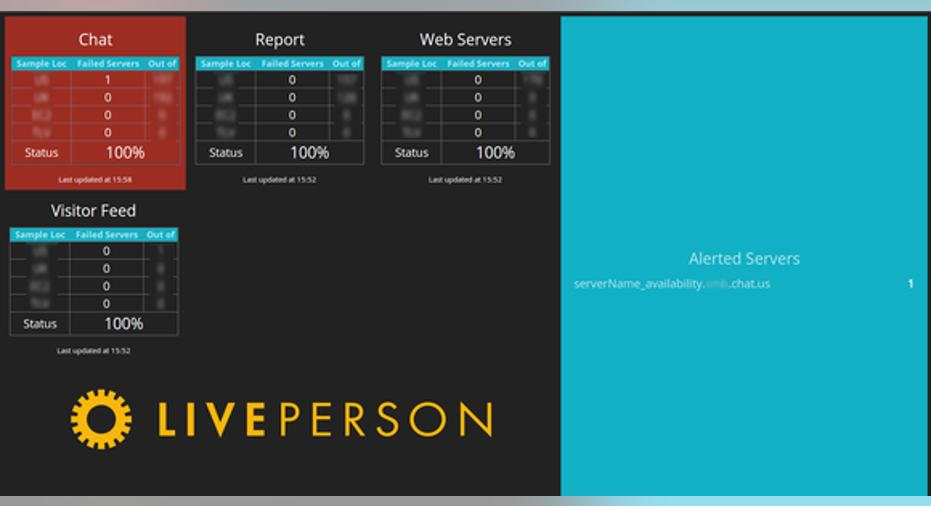 LivePerson (NASDAQ: LPSN)is still trying to turn things around. The provider of high-tech customer support posted quarterly results after Wednesday's market close, and once again it served up a mixed performance.
Revenue clocked in at $56.1 million for the fourth quarter,at the lower end of its earlier range calling for $55.8 million to $56.8 million in revenue for the period. The showing fell 5% short of the $59.5 million it rang up a year earlier, but the decline is a more modest 3% on a currency-adjusted basis.
The news gets worse on the bottom line. LivePerson disappointed investors by posting an adjusted loss of $0.04 a share for the holiday quarter. Its guidance back in early November was calling for an adjusted profit of $0.01 to $0.02 a share. It may have landed near the low end of its top-line guidance, but it totally missed the boat by chiming in with a quarterly loss.
Image source: LivePerson.
Always look at the bright side of LivePerson
The silver lining for LivePerson is that it did build on the $54.5 million in revenue that it posted for the third quarter. The chat marketer's sequential uptick is noteworthy. LivePerson had a streak of51 consecutive quartersof sequential revenue growth come undone two years ago. It has struggled to get back on track, posting a a sequential decline in three of the past seven quarters.
LivePerson hasn't been able to pull off back-to-back quarters of sequential revenue growth during this two-year lull, and it looks like the fourth quarter's uptick will once again end as a one-quarter streak. Its guidance for the current quarter calls for $50 million to $51 million in revenue. Even if it nails the high end of that range, it will be LivePerson's weakest quarterly revenue in three years. It's looking to post bottom-line results between breakeven and a profit of $0.02 a share. Unfortunately, this is essentially where it parked three months ago, and we know how badly it fell short during the fourth quarter.
One wouldn't think that LivePerson would be in a rut the way it talks up all of the new deals it inks every quarter. It's also been playing up the migration of most of its customers to its LiveEngage platform, which provides some margin-widening cost savings. However, for the past two years, its primary business of providing "intelligent engagement" customer support isn't growing.Presto Express -- the company's consumer-to-consumer offering that provides premium one-on-one advice -- is growing, but it's too small of a business to make a difference.
LivePerson's guidance for all of 2017 also isn't very comforting. It's eyeing a profit of $0.07 a share to $0.12 a share on $201 million to $209 million in revenue, targets that are well short of what it was able to achieve in 2016. LivePerson needs to stop flirting with a turnaround and find a sustainable recovery.
10 stocks we like better than LivePersonWhen investing geniuses David and Tom Gardner have a stock tip, it can pay to listen. After all, the newsletter they have run for over a decade, Motley Fool Stock Advisor, has tripled the market.*
David and Tom just revealed what they believe are the 10 best stocks for investors to buy right now... and LivePerson wasn't one of them! That's right -- they think these 10 stocks are even better buys.
Click here to learn about these picks!
*Stock Advisor returns as of February 6, 2017
Rick Munarriz has no position in any stocks mentioned. The Motley Fool recommends LivePerson. The Motley Fool has a disclosure policy.