Liquidity Services Still Faces Major Challenges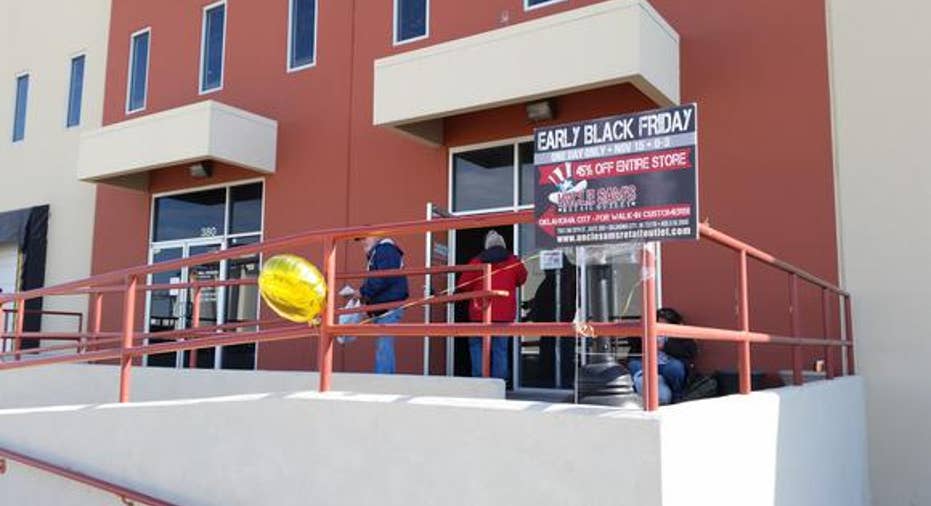 Image source: Liquidity Services.
Dealing with what happens to unwanted assets is a challenge for government and commercial enterprises, and Liquidity Services has made it its business to help its customers make the most of their surplus business assets. However, the business surplus market is constantly changing, and coming into Thursday's fiscal second-quarter financial report, Liquidity Services investors were bracing for major declines in sales and a net loss on the bottom line. Liquidity Services' revenue turned out not to drop as much as many had feared, but ongoing challenges for the core business model remain. Let's look more closely at how Liquidity Services fared during the quarter and whether it can build up any positive momentum going forward.
Liquidity Services tries to adjust to changing conditionsLiquidity Services' fiscal second-quarter results weren't particularly inspiring, although they did avoid the worst-case scenarios that many investors seemed to expect. Revenue fell almost 16% to $86.9 million, but that was only half the rate of decline that most of those following the stock were looking to see from the company. Liquidity Services posted a GAAP loss of $850,000, reversing the year-ago quarter's $1.38 million profit. However, the loss of $0.03 per share was better than the $0.07 per share consensus loss forecast among investors. Moreover, on an adjusted basis, the company managed to post a profit of $1.1 million, working out to $0.04 per share in adjusted earnings.
Looking more closely at the elements affecting the company, Liquidity Services is seeing disparate performance in its various segments. The company found double-digit percentage growth from the state and municipal government marketplace, which has been a strong area for Liquidity Services in several recent quarters. What came as more of a surprise is that the industrial manufacturing marketplace also posted strong top-line growth, which is important in helping the company diversify from an overreliance on government surplus. Liquidity Services signed on more than 30 new accounts, including both new clients and expanded relationships with existing customers.
Still, challenges remain for Liquidity Services. Both the scrap and energy markets remain at depressed levels, with volumes at low levels and pricing remaining weak. Industrial sellers are dealing with uncertain conditions in their own markets, making it harder to make decisions about which assets are truly surplus in nature and therefore available for sale through Liquidity Services' channels. The company's transition to new surplus and scrap contracts adds another layer of complexity to the equation.
Liquidity Services' operating metrics included mixed results with some encouraging signs. Registered buyers rose 9% to 2.92 million, and the recent decline in auction participants slowed, with the 636,000 for the quarter being down just 1% from the year-ago quarter. Completed transactions were up 5% to 153,000, and shifts toward commercial purchase-model deals were positive even as an increased reliance on lower-margin government consignment-model surplus sales posed continuing challenges.
Can Liquidity Services bounce back?CEO Bill Angrick remains confident about the long-term prospects for Liquidity Services. "Our team remains focused on building a better future for how assets are managed, valued, and sold in the reverse supply chain," Angrick said, and he believes that it can keep winning from "our transformation efforts over the past 18 months to expand our service offering for organizations seeking to extract more value from their supply chains."
Part of that growth will come from the ongoing development of the LiquidityOne platform. Initial testing of the first release candidate was finished during the quarter, and Liquidity Services is moving forward with the next steps toward launching its marketplace in the fiscal fourth quarter of the year.
Yet Liquidity Services is still nervous about long-term guidance. For the fiscal third quarter, gross market value should be around $150 million to $175 million, and adjusted per-share bottom-line figures call for a loss of $0.07 to $0.13. Liquidity Services will have to beat its guidance range for earnings in order to satisfy investors, who are looking for a less dramatic loss for the current quarter. In general, Liquidity Services is cautious about the full 2016 fiscal year, citing the ongoing changes to its Department of Defense and commercial business segments.
Liquidity Services' shares have already seen dramatic declines over the past six months, and the company will have to make further efforts to get its stock moving in the right direction. Steps toward halting the slide in revenue are encouraging, but many investors will need to see more before they can regain confidence in Liquidity Services for the long haul.
The article Liquidity Services Still Faces Major Challenges originally appeared on Fool.com.
Dan Caplinger has no position in any stocks mentioned. The Motley Fool recommends Liquidity Services. Try any of our Foolish newsletter services free for 30 days. We Fools may not all hold the same opinions, but we all believe that considering a diverse range of insights makes us better investors. The Motley Fool has a disclosure policy.
Copyright 1995 - 2016 The Motley Fool, LLC. All rights reserved. The Motley Fool has a disclosure policy.