LinkedIn's $715 Billion Bet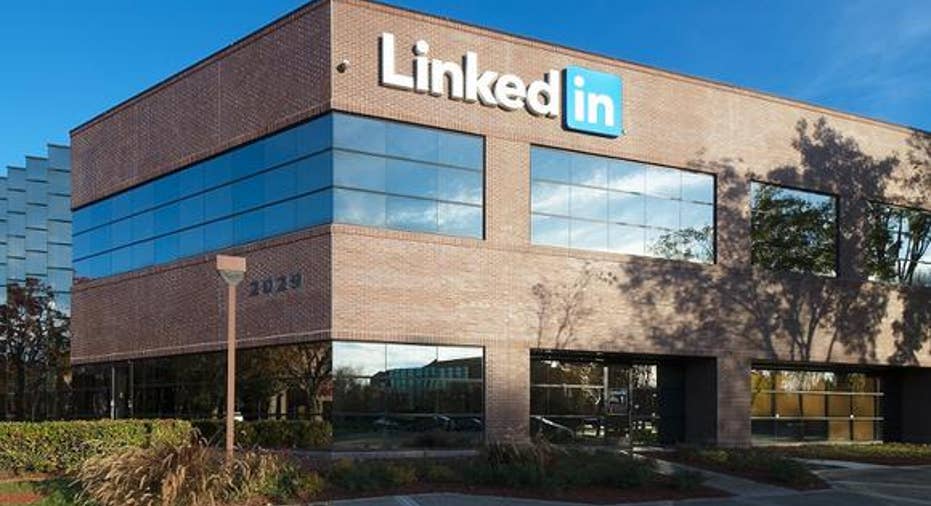 Since the Great Recession, when thousands of people were suddenly laid off, there's been an explosion of freelance professionals. As of 2014, freelancers contributed an estimated $715 billion in earnings to our economy, according to a study sponsored by Upwork. It is this market that online professional network LinkedIn (NYSE:LNKD) wants in on.
LinkedIn launched ProFinder back in October to help connect freelancers with clients. The marketplace capitalizes on LinkedIn's 433 million member profiles and its troves of data. It will compete against other freelancer marketplaces like the aforementioned Upwork, but it may be able to distinguish itself by offering higher-quality leads.
Image Source: LinkedIn.
Weeding through the competition ProFinder is aimed at serious professional freelancers. While the product isn't directly monetized, if a freelancer wants to submit more than five proposals, he or she must be a Premium Business Plus subscriber, which costs $60 per month. That pay-to-play model is going to ensure clients mostly receive bids from high-quality professionals.
That immediately distinguishes ProFinder from the competition. Additionally, clients have easy access to freelancer's LinkedIn profiles, so they can see more about a potential contractor. Since LinkedIn serves as many people's online resumes, it gives clients a good idea of who they're hiring, and freelancers don't have to go and fill out another profile.
LinkedIn also has a thriving job listings business on its main property. Unique visitors for total jobs increased 20% last quarter, and job applicants on mobile climbed 50% year over year. As more people use LinkedIn to find jobs, LinkedIn could start recommending freelancing opportunities as well as full-time positions to its users. Ultimately, that would draw more professionals to ProFinder.
Potential for direct monetization ProFinder is lacking in a lot of areas. True to its name, it helps clients find a professional. Beyond that, however, everything is left up to the freelancer and the client. Contracts, payments, and feedback are huge missing pieces to the platform. LinkedIn is capable of filling these gaps, and it needs to if it's going to get serious about the freelance market.
Those gaps also provide opportunities for direct monetization. Most clients will want to use a secure payment platform to pay freelancers in order to protect themselves against fraud. Those platforms often charge a fee for sending payment, which is taken out at either the payer's or payee's end. LinkedIn could establish a payments platform, and take a cut of every transaction, since clients and freelancers are used to incurring a fee in such situations. That's one way leading freelance marketplace Upwork generates revenue.
Beyond that, LinkedIn can use its ad tech to help clients promote their job listings or freelancers to promote their proposals. There's a myriad of ways LinkedIn can directly monetize the platform if it gets serious about the market.
With $715 billion changing hands in the freelance market, there's a big opportunity for LinkedIn to continue diversifying its revenue streams. Unlike most social networks, only a small amount of LinkedIn's revenue comes from advertising. Seventeen percent of last quarter's revenue came from premium subscriptions, which ProFinder currently supports. But directly monetizing ProFinder could add even more revenue to LinkedIn's Talent Solutions business, which still accounts for the majority of the company's income.
The opportunity is big. Even if LinkedIn could skim only one one-hundredth of 1% off the total market, that's more than $70 million, and it would increase its 2016 revenue outlook by about 2%. While LinkedIn has advantages in its existing user base and current business model, it's product is still lacking compared with other marketplaces. Those are obstacles much more easily overcome than acquiring 433 million users, as LinkedIn already has.
The article Can LinkedIn Take On This $715 Billion Market? originally appeared on Fool.com.
Adam Levy has no position in any stocks mentioned. The Motley Fool owns shares of and recommends LinkedIn. Try any of our Foolish newsletter services free for 30 days. We Fools may not all hold the same opinions, but we all believe that considering a diverse range of insights makes us better investors. The Motley Fool has a disclosure policy.
Copyright 1995 - 2016 The Motley Fool, LLC. All rights reserved. The Motley Fool has a disclosure policy.