LinkedIn Corp Earnings Today: Are Expectations Too High?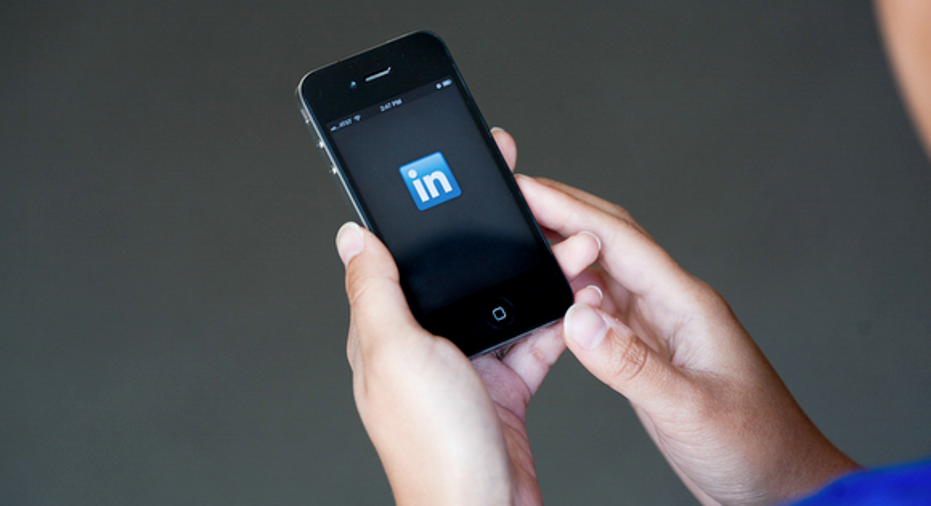 LinkedIn (NYSE: LNKD), the world's largest network of professionals on the Internet, reports financial results today after market close. Ahead of the report, you can bet the pressure is on. Shares are down 38% in the past three months, driven lower by the company's worse-than-expected fourth-quarter report. Investors are likely hoping the company's first-quarter report is good enough to help the stock bounce back.
But are analyst expectations for the quarter too high? A review of consensus analyst estimates for the company's results suggest analysts' expectations remain high, even after the company's guidance for 2016 was much lower than expected.
User logged into LinkedIn. Image source: LinkedIn.
ExpectationsHere's the average revenue and non-GAAP EPS analysts are expecting from both the current quarter and the company's second quarter, according to a Reuters survey of analysts. Investors will likely look for the company's first-quarter results and guidance for Q2 to come in near these figures.
| Metric | Consensus Estimate | Growth (YOY) |
| --- | --- | --- |
| Q1 revenue | $828 million | 30% |
| Q1 non-GAAP EPS | $0.60 | 5% |
| Q2 revenue guidance | $886 million | 24.5% |
| Q2 EPS guidance | $0.71 | 29% |
Notably, analyst expectations for LinkedIn's first quarter are ahead of the company's own guidance for the quarter. Management said in the company's fourth-quarter earnings release it expected revenue and non-GAAP EPS of $820 million and $0.55, respectively.
Further, analysts' expectations for revenue and non-GAAP EPS growth in Q2 are far ahead of the implied growth rate in the company's guidance for full-year revenue and non-GAAP EPS. Management said it expects 2016 revenue and non-GAAP EPS to increase in ranges of about 20% to 22% and 7% to 13%, respectively, in 2016.
To say the least, analysts apparently believe LinkedIn's guidance for the year baked in quite a bit of conservatism.
Other metrics to watch Beyond revenue and non-GAAP EPS, other key metrics to watch today when LinkedIn reports first-quarter results are unique visiting members, member page views, and any information we can get on the company's ongoing expansion in China.
For unique visiting members, investors will want to see a figure higher than 100 million. For two quarters in a row now, this key metric, which measures LinkedIn's monthly average unique visitor count during the quarter, has remained at 100 million. If the figure stalls for three quarters in a row at this level, investors may be concerned that the company's user base is facing growth challenges.
Member page views were notably down sequentially in Q4, hitting 37 billion, or one billion less than the company's page views level in Q3. Look for a reversal in this sequential decline in Q1. While quarter-to-quarter volatility is normal, a declining trend in the metric for several quarters could be a red flag.
Finally, I'll be checking in on the company's progress with its expansion to China, as the market represents a significant growth opportunity for the company. Management recently said the China market is LinkedIn's fastest-growing market and that the company wants to now focus on boosting engagement in the region.
LinkedIn's first-quarter report will be released on the company's "Investor Home" portion of its website on April 28, shortly after market close.
The article LinkedIn Corp Earnings Today: Are Expectations Too High? originally appeared on Fool.com.
Daniel Sparks has no position in any stocks mentioned. The Motley Fool owns shares of and recommends LinkedIn. Try any of our Foolish newsletter services free for 30 days. We Fools may not all hold the same opinions, but we all believe that considering a diverse range of insights makes us better investors. The Motley Fool has a disclosure policy.
Copyright 1995 - 2016 The Motley Fool, LLC. All rights reserved. The Motley Fool has a disclosure policy.