LinkedIn Corp Earnings: Solid All Around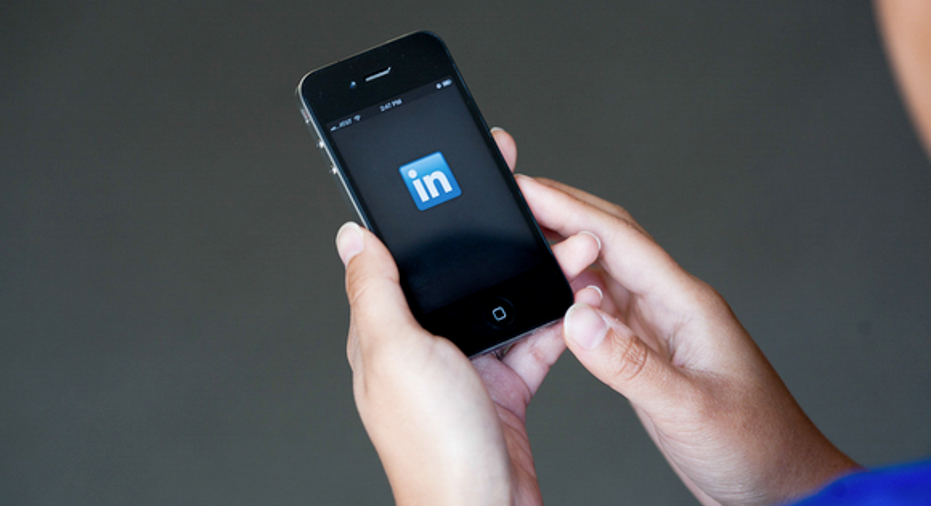 Following LinkedIn's (NYSE: LNKD) disappointing forecast for 2016 earlier this year, investors have been concerned about the online network's growth prospects. But with the company's first quarter now behind it, it appears management's bleak outlook for the year had some meaningful conservatism baked into it. Reporting results after market close on Thursday, here's how LinkedIn scored against my expectations.
Financial performance: outperformedLinkedIn reported revenue and non-GAAP EPS of $861 million and $0.74, respectively. These figures were up 35% and 30% compared to the year-ago quarter. Both key financial metrics handily outperformed both the company's own guidance and analyst expectations for the quarter.
Analysts, on average, were expecting LinkedIn to report revenue and non-GAAP EPS of $828 million and $0.60. The company guided for first-quarter revenue and non-GAAP EPS of just $820 million and $0.55. My expectations were about in line with analysts, since analyst expectations were already ahead of the company's own expectations.
Guidance: outperformedSimilar to the company's outperformance with revenue and non-GAAP EPS for Q1, LinkedIn also posted higher-than-expected guidance for the current quarter. LinkedIn management guided for second-quarter revenue and non-GAAP EPS in ranges of $885 million to $890 million, and $0.74 to $0.77, respectively. Before management shared this guidance for Q2, the consensus analyst for the quarter's revenue and non-GAAP EPS was $828 million and $0.71.
Ahead of LinkedIn's first-quarter report, I had expressed concern that analyst expectations for the company's second quarter were too high. My reasoning was that the implied growth for the consensus analyst estimate for second-quarter revenue and non-GAAP EPS of 24.5% and 29%, respectively, was far ahead of the growth implied in LinkedIn's full-year guidance; for the full year, LinkedIn had previously forecasted revenue and non-GAAP EPS would increase in ranges of about 20% to 22%, and 7% to 13%, respectively. But I was wrong: LinkedIn's Q2 guidance easily surpassed expectations.
Reflecting LinkedIn's higher-than-expected first-quarter results, management also notably boosted its expectations for the full year. Previously, LinkedIn had guided for 2016 revenue and non-GAAP EPS in ranges of $3.6 billion to $3.65 billion, and $3.05 to $3.20, respectively. Now management expects 2016 revenue and non-GAAP EPS in ranges of $3.65 billion to $3.7 billion, and $3.30 to $3.40.
User engagement: outperformedAnother area of concern I had ahead of LinkedIn's report was the company's user engagement metrics. In particular, I was watching unique visiting members and member page views.
LinkedIn's unique visiting members, or its monthly average unique visitor count during a quarter, had plateaued for two quarters in a row ahead of Q1, at 100 million. If members were to remain at this level for more than three quarters, this could have been a red flag. But my concern was relieved when LinkedIn's first-quarter unique visiting members leaped sequentially. Unique visiting members in the quarter were 106 million.
Chart source: LinkedIn.
LinkedIn's member page views metric faired even worse than unique visiting members in Q4. Unique visiting members actually declined from 38 billion to 37 billion. I was hoping, therefore, for this declining metric to reverse direction in Q1. But the metric didn't just reverse direction -- it soared. Member page views increased by 13 billion -- LinkedIn's biggest sequential jump in the metric ever.
Overall, LinkedIn handily outperformed my expectations. This is important because it suggests management's worse-than-expected guidance that sent shares plummeting 44% in the trading day following its fourth-quarter earnings report appropriately baked in meaningful conservatism.
Based on the market response to the results on Friday, it seems like I wasn't the only one who had his expectations for LinkedIn set too low. Shares are trading about 2.5% higher at the time of this writing.
The article LinkedIn Corp Earnings: Solid All Around originally appeared on Fool.com.
Daniel Sparks has no position in any stocks mentioned. The Motley Fool owns shares of and recommends LinkedIn. Try any of our Foolish newsletter services free for 30 days. We Fools may not all hold the same opinions, but we all believe that considering a diverse range of insights makes us better investors. The Motley Fool has a disclosure policy.
Copyright 1995 - 2016 The Motley Fool, LLC. All rights reserved. The Motley Fool has a disclosure policy.