LifeLock Inc. Earnings: Membership Growth Boosts Sales, but Higher Costs Widen Losses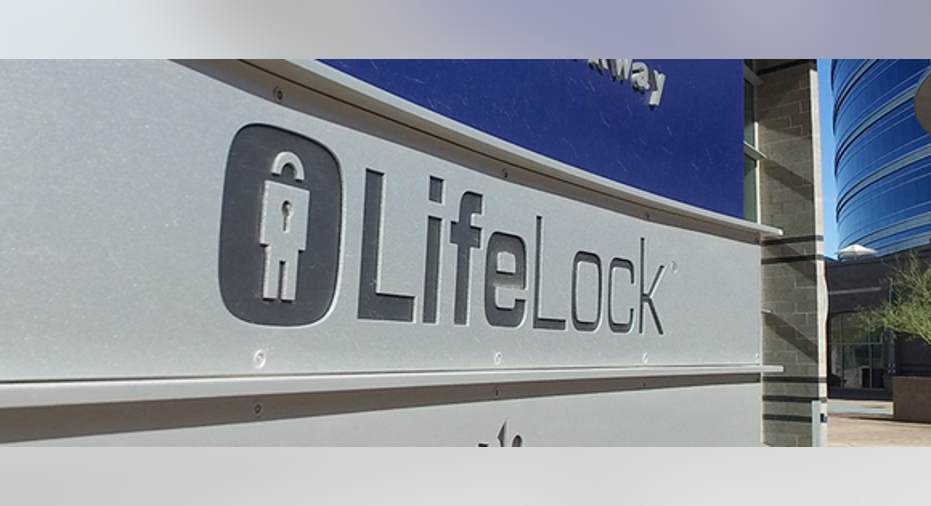 Image source: LifeLock.
LifeLock reported first-quarter results on April 27. The ID theft protection services provider delivered a larger net loss as it ramps up its marketing investments to drive new customer acquisitions.
The raw numbers
| | Q1 2016 | Q1 2015 | Growth (YOY) |
| --- | --- | --- | --- |
| Revenue | $159.269 million | $134.408 million | 18% |
| Net Loss | ($11.669 million) | ($9.158 million) | N/A |
| Net loss per share | ($0.12) | ($0.10) | N/A |
Data source: LifeLock Q1 2016 earnings press release.
What happened with LifeLock this quarter?Total revenue increased 18% year over year to $159.3 million, with consumer revenue rising 19% to $151.9 million and enterprise revenue growing 18% to $7.3 million.
Helping to drive consumer revenue higher was an 11% rise in members, which ended the first quarter at 4.3 million. The 345,000 gross new members added in Q1 made it the 44th consecutive quarter of sequential growth in cumulative ending members.
However, while monthly average revenue per member increased to $11.90 from $11.38 in the first quarter of 2015, that figure was down sequentially from $11.97 in the fourth quarter. LifeLock's customer retention rate also worsened, declining to 85.8% from 87.8% in the year-ago quarter.
In addition, Lifelock's total costs and expenses increased 21% -- outpacing revenue growth -- as the company continues to invest in its technology platform and marketing initiatives.
"These investments are to support our growing opportunity with both consumers and partners, and to reinforce our brand coming off of a period of negative headlines surrounding the FTC litigation last year," said CEO Hilary Schneiderduring a conference call with investors. "We are pleased that our efforts in this area are paying off as our recent marketing initiatives, including our new infomercials, TV advertising campaigns, and direct mail programs increased our brand awareness again in Q1."
All told, net loss -- adjusted to exclude share-based compensation and non-recurring items -- was $5.5 million versus a loss of $5.2 million in the first quarter of 2015. And adjusted net loss per share was flat year over year at $0.06.
Looking forwardLifeLock's management issued guidance for the second quarter including total revenue of between $162 million and $164 million and adjusted earnings per share of $0.03 to $0.04.
Lifelock also raised its full-year revenue forecast to $662 million to $670 million, up from a range of $660 million to $670 million. And the company now expects adjusted EPS to be between $0.73 and $0.77, up from its prior guidance of $0.71 to $0.76.
"We have experienced impressive member growth over the past several years, and yet we are still in the early innings of addressing this market opportunity," added Schneider. "Our current member base represents approximately 5% of our total addressable market of US adults with incomes of $50,000 or more who have expressed explicit concerns about identity theft. Given our leading brand reputation with 4 times the awareness relative to our next largest identity theft services competitor, we expect to continue to take greater share of this addressable market."
The article LifeLock Inc. Earnings: Membership Growth Boosts Sales, but Higher Costs Widen Losses originally appeared on Fool.com.
Joe Tenebruso has no position in any stocks mentioned. The Motley Fool recommends LifeLock. Try any of our Foolish newsletter services free for 30 days. We Fools may not all hold the same opinions, but we all believe that considering a diverse range of insights makes us better investors. The Motley Fool has a disclosure policy.
Copyright 1995 - 2016 The Motley Fool, LLC. All rights reserved. The Motley Fool has a disclosure policy.