Leucadia Turns Things Around on Jefferies Recovery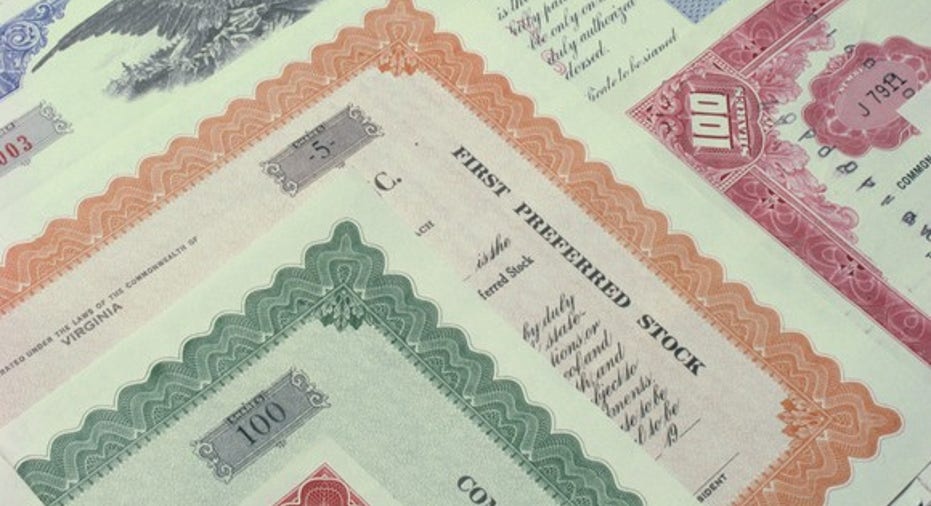 Leucadia National (NYSE: LUK) is a difficult business for many investors to understand. The combination of the Jefferies Group financial services company, the National Beef meat processing and supply company, and plenty of other smaller investments present a challenge for those seeking to know the ins and outs of what affects Leucadia's results. In general, though, conditions in the financial industry have been more volatile than the rest of the business, and Jefferies, therefore, plays a bigger role in how the overall company does.
Coming into Thursday's first-quarter financial report, Leucadia investors were hoping to see a good turnaround from a tough period in the year-ago quarter. Leucadia delivered on that front, but the company didn't do quite as well as some had hoped. Let's look more closely at Leucadia National to see what happened this quarter and what the future might hold.
Image source: Getty Images.
Leucadia starts 2017 strong
Leucadia's first-quarter results showed the extent of the company's rebound. Sales soared 42%, to $2.87 billion, although that was actually less than the nearly 50% rise that many investors had wanted to see. Leucadia posted net income of $281.4 million, reversing a year-ago loss of $223 million and producing earnings of $0.75 per share. That was $0.08 better than the consensus forecast among those following the stock.
On looking at the report more closely, year-over-year comparisons of the company's major businesses were extremely interesting. Jefferies was the primary reason for the turnaround, as net revenue from the investment unit soared by about 165%, and a substantial pre-tax profit reversed even larger losses in the year-ago period. By contrast, the National Beef unit saw revenue drop slightly from year-ago levels, although pre-tax profit levels for the division came close to tripling.
All in all, Leucadia got positive contributions from a number of areas. Within Jefferies, the company had a balanced performance, with the investment banking and equities and fixed income subunits producing similar amounts of revenue for the business. The debt and equity markets performed well during the period, giving Jefferies the chance to shine in a relatively stable environment. National Beef typically sees seasonal weakness during the winter quarter, but efforts to boost margin paid off.
In other businesses, Leucadia got good performance from Idaho Timber, the Berkadia and Garcadia joint ventures, and Vitesse. On the downside, another markdown of value in the FXCM unit was disappointing, but Leucadia said that it has done a good job overall of recovering its invested capital in the company.
What's ahead for Leucadia?
CEO Rich Handler trumpeted the recovery. "We are pleased with yet another quarter of strong performance across Leucadia," Handler said, and he pointed to all of the company's divisions and their contributions to positive performance.
Looking ahead, Leucadia noted that more recent deals should bring some value during the second quarter. After the first quarter ended, Leucadia agreed to sell the KCG high-frequency trading unit to rival Virtu Financial for roughly $1.4 billion, working out to $20 per share. Jefferies, which holds most of the KCG investment, will see nearly $100 million in gain from the sale, which is expected to close in the third quarter. The move will take away future potential from the business, but it will be interesting to see whether Virtu can do more with the former Knight Capital than Leucadia and Jefferies were able to accomplish.
Leucadia investors weren't entirely happy with how things went, and the stock fell 3% on Friday following the Thursday afternoon announcement. Nevertheless, Leucadia has a lot of confidence in the long-term prospects for its businesses, and those shareholders who have gone through both good times and bad with the conglomerate generally agree that its track record of making steady progress is impressive.
10 stocks we like better than Leucadia NationalWhen investing geniuses David and Tom Gardner have a stock tip, it can pay to listen. After all, the newsletter they have run for over a decade, Motley Fool Stock Advisor, has tripled the market.*
David and Tom just revealed what they believe are the 10 best stocks for investors to buy right now... and Leucadia National wasn't one of them! That's right -- they think these 10 stocks are even better buys.
Click here to learn about these picks!
*Stock Advisor returns as of April 3, 2017
Dan Caplinger has no position in any stocks mentioned. The Motley Fool owns shares of and recommends Leucadia National. The Motley Fool has a disclosure policy.