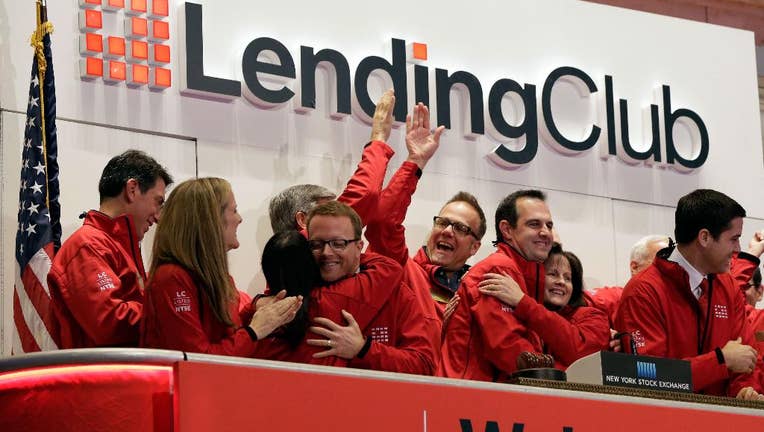 (Reuters) - Online lending platform operator LendingClub Corp (NYSE:LC) reported a bigger-than-expected quarterly loss as operating costs jumped amid slowing loan growth, and the company said its chief financial officer had resigned.
CFO Carrie Dolan is the first high-profile exit after the company's founder and CEO Renauld Laplanche was ousted in May following an internal review over loan irregularities..
LendingClub's shares were down about 4 percent at $4.60 in after-market trading on Monday.
Loan originations, a key metric indicating the volume of loans processed by the company, rose only 2.3 percent in the second quarter ended June 30, a steep drop from the 68 percent growth in the preceding quarter and 90 percent in the year-earlier quarter.
The fall also reflects the alternative lending industry's struggles with faltering investor appetite for loans, rising defaults and the possibility of heightened regulation.
Considered the industry's standard bearer, LendingClub matches borrowers and lenders online.
LendingClub, currently led by Scott Sanborn, said its net loss widened to $81.4 million, or 21 cents per share, from $4.1 million, or 1 cent per share, a year earlier.
Excluding items, LendingClub lost 9 cents per share, much bigger than the average analyst estimate of 2 cents, according to Thomson Reuters I/B/E/S.
Operating revenue rose 6.5 percent to $102.4 million.
Operating costs rose 87.5 percent to $188.7 million, as the company took an impairment charge and paid incentives to investors.
LendingClub's shares had fallen 33 percent since Laplanche's departure through Monday's close.
(Reporting By Sudarshan Varadhan and Nikhil Subba in Bengaluru; Editing by Sriraj Kalluvila)