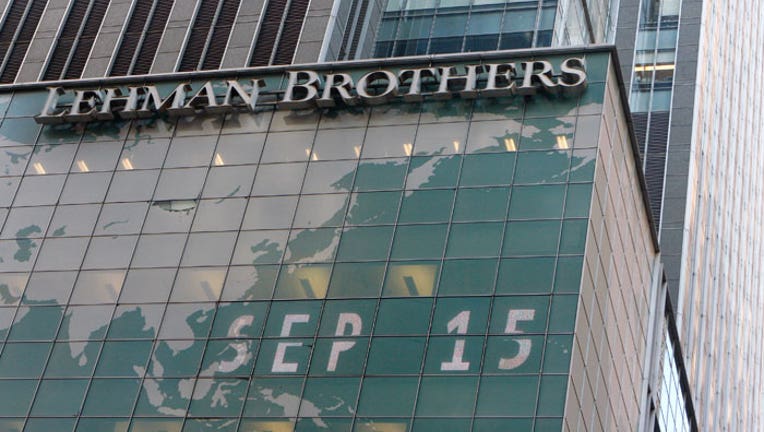 More than 1,000 creditors of the European operations of failed U.S. investment bank Lehman Brothers will share a 3.5 billion pound ($5.5 billion) payout next week, its administrators said on Thursday.
The payout means the recovery so far for creditors from one of the banking collapses at the heart of the 2008 financial crisis is 68.5 cents in the dollar.
PricewaterhouseCoopers, joint administrators for Lehman Brothers International (Europe), said a dividend of 43.3 percent of what creditors were owed - the second so far - would be paid on June 28.
The administrators for what is the biggest bankruptcy in history said in their last progress report in April that unsecured creditors could be paid in full and there could be surplus funds.
Tony Lomas, lead administrator of LBIE and partner at PwC, said the latest payout followed resolution of a number of multi-billion pound disputes with affiliates and a reduction in creditor claims reserves through settlements with major trading counterparties.
The second dividend adds to an initial 2 billion pound payment.
The collapse of Lehman Brothers, one of the biggest U.S. investment banks, in September 2008 plunged the global financial system into chaos. Its European arm, headquartered in London, was the largest and most complex part of the group because it was a hub for trading and investments.
The wind-up of its European arm has been one of the biggest and most complex administrations ever and still involves a large team of PwC and Lehman staff.
PwC said many more creditors have yet to agree their claims against LBIE and funds have been retained to pay the same 68.5 percent dividend to them when they do so.
It said a third dividend would be paid in the future, as assets continue to be realized and claims continue to be agreed. ($1 = 0.6386 British pounds)
(Reporting by Steve Slater; editing by Patrick Graham)