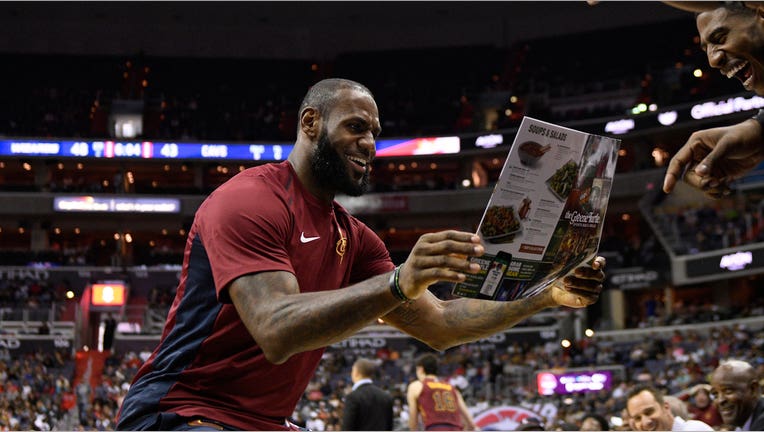 LeBron James warms up to a self-driving car in a new ad from Intel (NASDAQ:INTC), the company behind the first major ad campaign pushing the technology.
Intel, which is working on software for autonomous vehicles, wants drivers to trust driverless cars. A 2016 study by Kelley Blue Book showed that half of U.S. drivers weren't ready to give up control of their vehicles. With self-driving cars already hitting public roads, automakers and technology companies are beginning to address consumers' apprehension about driverless cars.
Intel's new ad features a reluctant James who takes one look at an empty driver's seat and shakes his head, saying, "Nope." The NBA star ultimately trusts the car, taking a ride in the back seat while the driverless sedan navigates itself around town. He closes the ad by saying, "I'm keeping this."
Silicon Valley companies like Intel are competing for a leg up in the race to create the backbone of self-driving cars. Google's (NASDAQ:GOOGL) Waymo has partnered with Lyft in its effort to develop the technology. Uber is also working on driverless cars, while Apple (NASDAQ:AAPL) publicly confirmed its secretive self-driving car project in June. NVIDIA (NASDAQ:NVDA) on Tuesday revealed a chip made specifically for driverless vehicles, saying Deutsche Post DHL Group and auto supplier ZF plan to deploy autonomous delivery trucks using the new chip in 2019.
Intel acquired Israeli self-driving car developer Mobileye for $15.3 billion earlier this year. The Santa Clara, Calif.-based company also has an alliance with Fiat Chrysler (NASDAQ:FCAU) and BMW.