LeBron James, Diddy join criticism of H&M over sweater ad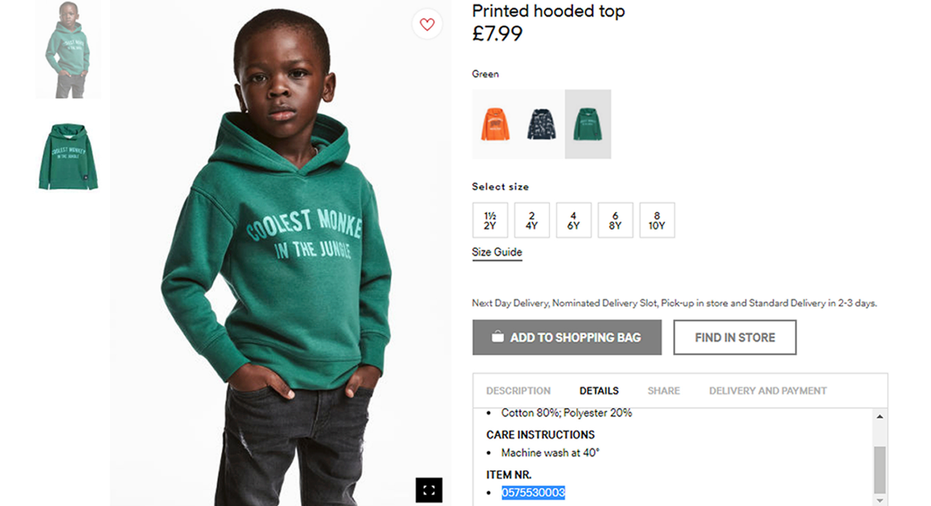 NBA star LeBron James, rapper Diddy and other artists have responded with outrage to an advertising image by retailer H&M showing a black child in a sweatshirt with the words "Coolest monkey in the jungle."
The retailer has apologized and removed the image, but not before the ad was widely challenged Tuesday on social media as being racist and inappropriate.
James posted a refreshed image showing the model wearing a crown. Diddy posted an image with a sweatshirt revised to read "Coolest king in the world."
Singer The Weeknd, who has a clothing line at the retailer, says he was "shocked and embarrassed" by the photo and that he would end his ties with the company.
The Swedish-based company says it is sorry the image was taken.