Leandra English, who sued Trump, to resign from CFPB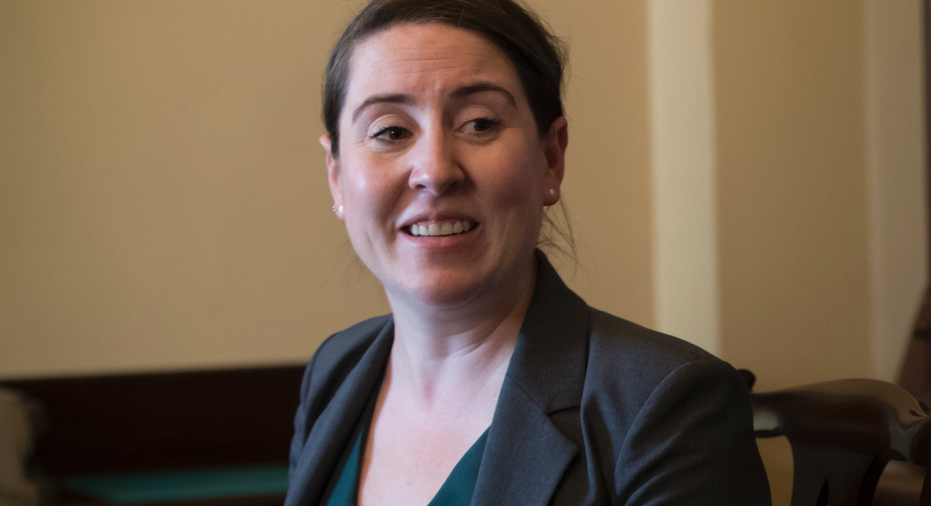 Leandra English, the deputy director of the Consumer Financial Protection Bureau who unsuccessfully sued President Donald Trump for control of the consumer watchdog agency, said Friday she plans to resign next week.
English was the chief of staff for Richard Cordray, President Barack Obama's director of the bureau. She was promoted to deputy director shortly before Cordray resigned in late November. Citing the law that created the bureau, English and Cordray both argued that she was now the acting director of the bureau.
President Trump, citing longstanding laws over presidential appointees, named his budget director, Mick Mulvaney, as acting director of the bureau. It created a standoff between the White House and the CFPB, and it was unclear for several days who was actually in charge of the bureau.
Congressional Democrats, including Senator Elizabeth Warren, D-Massachusetts, and consumer groups backed English's legal claim for control of the regulator while banking groups, and Republicans, pushed Mulvaney's claim.
English quickly sued to block Mulvaney's appointment, but federal judges repeatedly ruled that President Trump had the power to appoint who he wanted into federal agencies. After Mulvaney was clearly in control of the bureau, English was largely sidelined by the current administration.
Under Mulvaney, the bureau has taken a much more industry-friendly approach to banks, credit card companies and payday lenders. The bureau is looking to roll back much of the regulations put into place under President Obama and has considerably dropped its rate of enforcement.
"I want to thank all of the CFPB's dedicated career civil servants for your important work on behalf of consumers," English said in a statement.
English said she plans to drop her lawsuit against the White House as well, citing the fact that President Trump in June nominated Kathy Kraninger to be the next permanent director for the bureau. The Senate Banking Committee is holding a confirmation hearing over Trump's nominee later this month.