Lawyer: Oklahoma lawmaker 'shocked' by assault complaint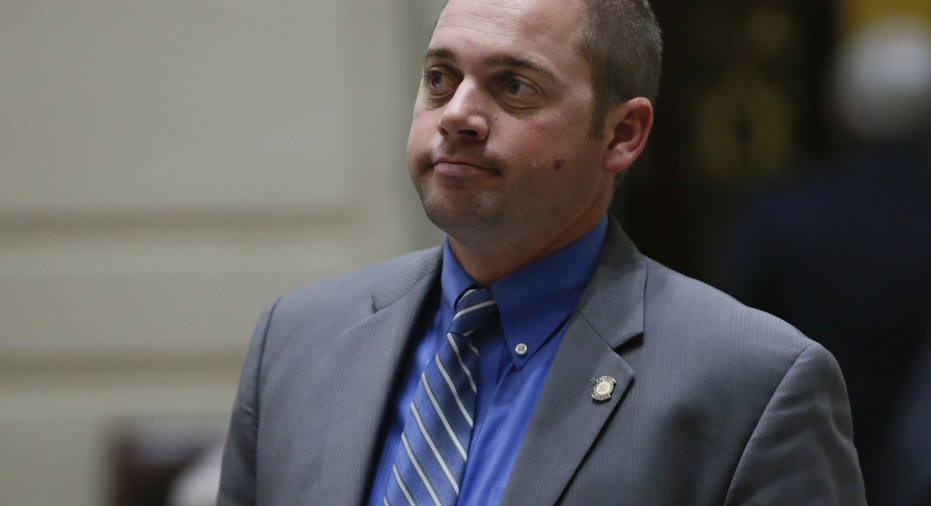 A Republican state senator from Oklahoma accused of forcefully grabbing an Uber driver and kissing her neck while she drove him to a hotel is "shocked" by the driver's allegations, the lawmaker's attorney said Thursday.
The driver reported the incident to Oklahoma City police June 28, two days after she says it happened, by flagging down a police officer at a convenience store a few blocks from the state Capitol.
Attorney Robert Don Gifford confirmed to The Associated Press that his client, state Sen. Bryce Marlatt of Woodward, is the person named in a redacted police report that details the Uber driver's complaint of the June 26 incident. Gifford said Marlatt was unaware of the driver's complaint until Marlatt was contacted by Uber.
"The senator was shocked by the allegations," Gifford said. "He wants to get to the bottom of this, and that's why he's gotten us involved, to contact Uber and figured out what happened."
Marlatt, 40, did not immediately return telephone messages from the AP, but told The Woodward News that he retained an attorney to "get to the bottom of these allegations."
Marlatt, a married father of four, has not been arrested or charged, and police spokesman Sgt. Gary Knight said detectives are still investigating the incident.
Uber says it is cooperating with police.
Marlatt was relieved on Thursday of his role as chairman of the Senate Energy Committee and vice-chairman of two other Senate panels by Senate President Pro Tempore Mike Schulz.
"Allegations like those contained in the police report concerning Senate Marlatt are very serious in nature and are not tolerated," Schulz wrote in a letter to Senate members. "Further action may be taken as deemed necessary."
Marlatt was arrested in 2014 and charged with a misdemeanor count of being in control of his vehicle while intoxicated after a Woodward County sheriff's deputy reported finding him asleep in his running pickup truck on a country road. The Oklahoman newspaper reported Marlatt received a deferred sentence after pleading no contest, and the case against him was later dismissed. His attorney in that case said Marlatt had taken a prescription sleep aid and had an alcoholic drink, but stopped driving when he became concerned about the effects.
Marlatt is the third Republican Oklahoma legislator to face allegations of sexual misconduct this year. State Rep. Dan Kirby of Tulsa resigned in February after being accused of sexually harassing two former legislative assistants, and Sen. Ralph Shortey of Oklahoma City stepped down in March after being charged with child prostitution after prosecutors say he solicited sex from a 17-year-old boy.
Marlatt was first elected in 2008 and easily won re-election in 2016 to a third term in office with more than 70 percent of the vote in the GOP primary.
___
Follow Sean Murphy at www.twitter.com/apseanmurphy