Lawmaker wants states to reject sports bet 'integrity fee'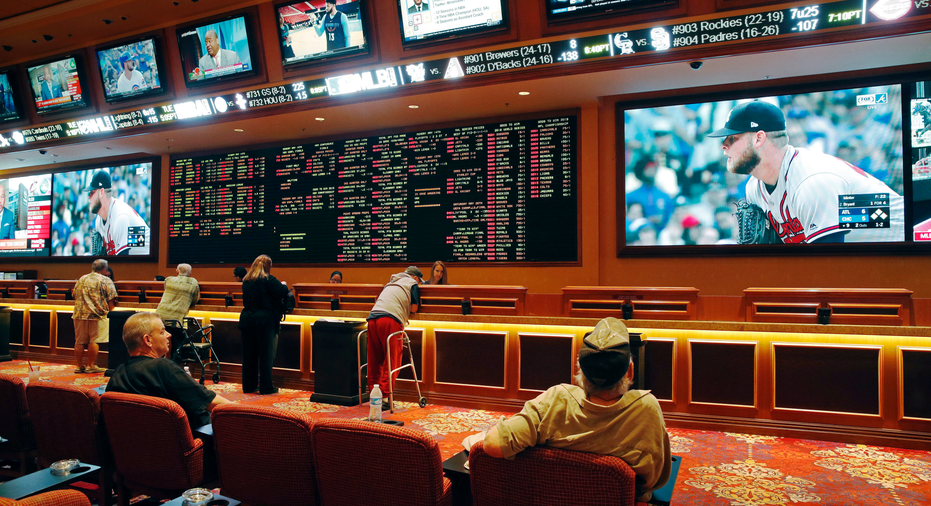 A top New Jersey lawmaker is urging all 50 states to reject so-called "integrity fee" payments to professional sports leagues in any sports betting legislation they enact.
Democratic state Senate President Steve Sweeney said Wednesday it is "extortion" for the leagues to demand money in return for hosting honest games after the U.S. Supreme Court last week allowed states to legalize sports betting following a legal fight led by New Jersey.
Sweeney released a copy of a letter that he had sent two days earlier to governors and legislative leaders in each state detailing how New Jersey had spent years and $10 million in legal fees fighting to overturn a federal law that had banned sports betting in all but four states.
Major League Baseball said in a statement that it will focus on "developing meaningful partnerships" with state governments and betting operators. "We will use our expertise, rights and footprint to help the states that have smart and modern sports betting laws develop the country's most successful betting markets within a regulatory framework that protects the integrity of our games, which is most paramount," it said.
Representatives of the National Basketball Association, the National Hockey League and the National Football league did not immediately respond to requests for comment Wednesday.
The leagues are seeking payments from states or sports betting providers to help pay for the cost of making sure their games remain free from cheating. Many states vehemently oppose this demand, although some have shown willingness to negotiate.
"Essentially, the leagues are asking to be paid to allow games to be played fairly," Sweeney wrote. "Ironically, they are calling this extortion attempt an 'integrity fee,' even while fully aware that providing participants a stake in the volume of betting would amount to what could more accurately be called an 'anti-integrity fee.'
"And their demand begs the question of what they would now start doing to preserve the integrity of their games that they have not been doing for years," Sweeney added.
The NFL wants Congress to pass federal legislation regulating sports betting, which could include a determination on whether the leagues should get such payments.
Sweeney noted that neither Nevada, where sports betting has been done for years, nor any other state has ever paid the leagues an integrity fee. Having spent millions to overturn the law, Sweeney said, New Jersey will not put itself at a disadvantage "by being the only state to pay the League extortion."
Sweeney released his letter on the same day that European bookmaker Paddy Power Betfair merged with U.S. daily fantasy sports provider FanDuel, a merger made with the U.S. sports betting market in mind.
Peter Jackson, CEO of Paddy Power Betfair, said the deal positions the new company to do well in the nascent market in America.
"This combination creates the industry's largest online business in the U.S., with a large sports-focused customer base and an extensive nationwide footprint," he said.
___
Follow Wayne Parry at http://twitter.com/WayneParryAC