Latest: Chairman: Starbucks still aims to be gathering place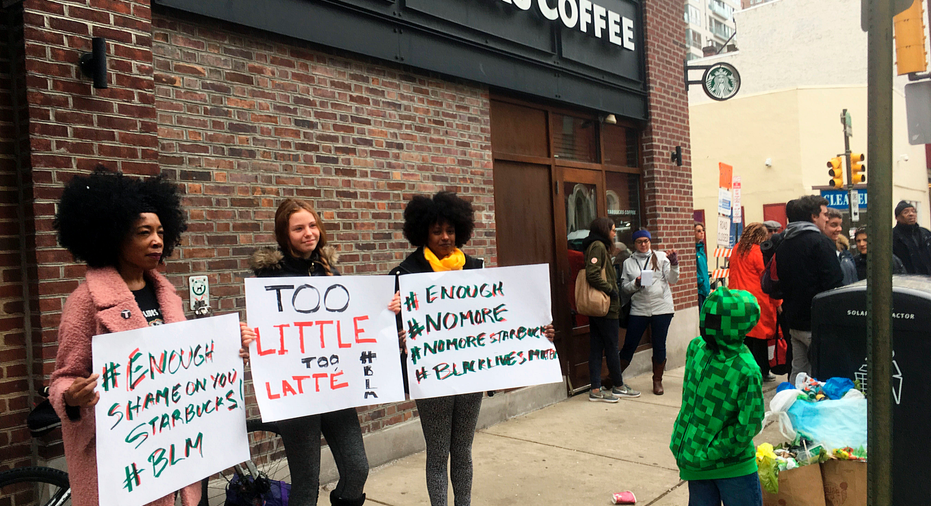 The Latest on the Starbucks' plan to close stores Tuesday for anti-bias training. (all times local):
10:45 a.m.
Starbucks Chairman Howard Schultz says the company still aspires to be a place where everyone feels welcome.
As the company prepares to close thousands of stores Tuesday afternoon for anti-bias training, he said in a letter to customers that sometimes the company falls short.
The training comes after two black men were arrested at a Philadelphia store while waiting for a business associate, a situation the company has said should not have occurred.
Schultz said the trainings will let employees share life experiences and reflect on society's biases as well as talk about creating public spaces where everyone feels like they belong.
He says the conversation will continue and become part of how Starbucks trains its employees.
1 a.m.
Starbucks will close more than 8,000 stores nationwide Tuesday to conduct anti-bias training, the next of many steps the company is taking to try to restore its tarnished image as a hangout where all are welcome.
After the arrests of two black men in Philadelphia last month at one of its stores, the coffee chain's leaders apologized and met with the two men, but also reached out to activists and experts in bias training to put together a curriculum for its 175,000 workers.
Tuesday's four-hour session will give workers a primer on the history of civil rights from the 1960s to present day. Workers will also view a short documentary film.