Las Vegas Sands to sell Pennsylvania casino for $1.3 billion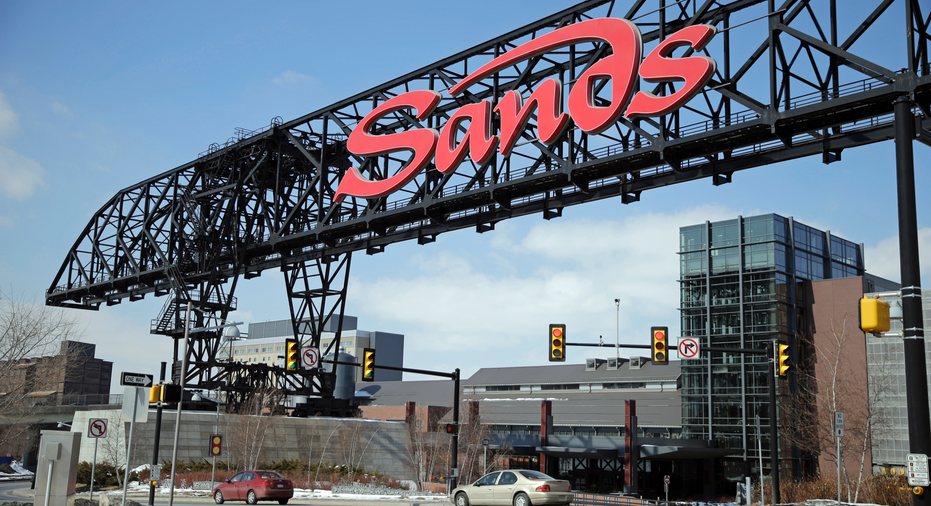 Las Vegas Sands Corp. is selling its Pennsylvania casino to an American Indian tribe from Alabama for $1.3 billion, the company announced Thursday.
Sands Casino Resort Bethlehem opened in 2009 on the site of Bethlehem Steel's former headquarters plant, transforming what was then the nation's largest abandoned industrial complex into an $800 million destination that lured gamblers from New York and New Jersey. Sands later added a shopping mall, performing arts venue and 300-room hotel.
"Sands Bethlehem has become one of the leading regional entertainment and gaming destinations in the United States and we are extremely proud of the positive contributions the property has made for Bethlehem ... and eastern Pennsylvania," Sheldon Adelson, the billionaire mogul who leads Sands, said in a statement.
Though it raked in nearly $550 million from slot machines and table games last year — second among Pennsylvania's 12 casinos — the casino is the smallest in Sands' portfolio, which includes The Venetian in Las Vegas and resorts in Macau and Singapore. Fitch Ratings said in a note to investors that Bethlehem "does not fit well" in the casino giant's strategy of building huge resort casinos in major international destinations.
Sands, which had wanted to unload the casino for some time, did not immediately reveal what it planned to do with the proceeds but said the sale would "enhance liquidity as Sands pursues new development opportunities and returns capital to shareholders."
The buyer is Wind Creek Hospitality, an affiliate of the Poarch Band of Creek Indians, whose properties include casinos in Alabama and the Caribbean, a greyhound track in Alabama and poker rooms in Florida.
Stephanie Bryan, tribal chair and CEO of the Poarch Band of Creek Indians, said the purchase will help "secure a long and prosperous future for our tribe."
Economic development officials lamented Sands' departure. The company's investment had driven a renaissance in the south side of Bethlehem, where the shuttered steel mill dominated the landscape with huge, empty buildings and towering blast furnaces. Redevelopment efforts at the sprawling site had stalled in recent years, though, and officials expressed hope a sale might spur new investment.
"Clearly, we're going to miss the Sands, and the Sands has been great for the city and the region," said Don Cunningham, president and CEO of the Lehigh Valley Economic Development Corp.
The deal requires approval from Pennsylvania gambling regulators, a process that could take a year. Sands Bethlehem President Brian Carr said the pending sale would have no impact on casino operations.
Keith Foley, an analyst with Moody's Investors Service, said the move makes sense for Sands, especially with Pennsylvania in the midst of a dramatic gambling expansion that will add as many as 10 new "mini-casinos." Moody's has taken a dim view of expansion, saying the state already is saturated with casinos.
Foley said the sale "eliminates risk" for Sands and frees up cash for more lucrative ventures.
It's a time of unusual churn in Pennsylvania's huge gambling industry, with four casinos in the process of changing hands. The state is second in the nation for commercial casino gross revenues, after Nevada, and No. 1 in tax revenue it gets from gambling.
___
Rubinkam reported from northeast Pennsylvania.