Lagarde: Global Economy Rebounding Unevenly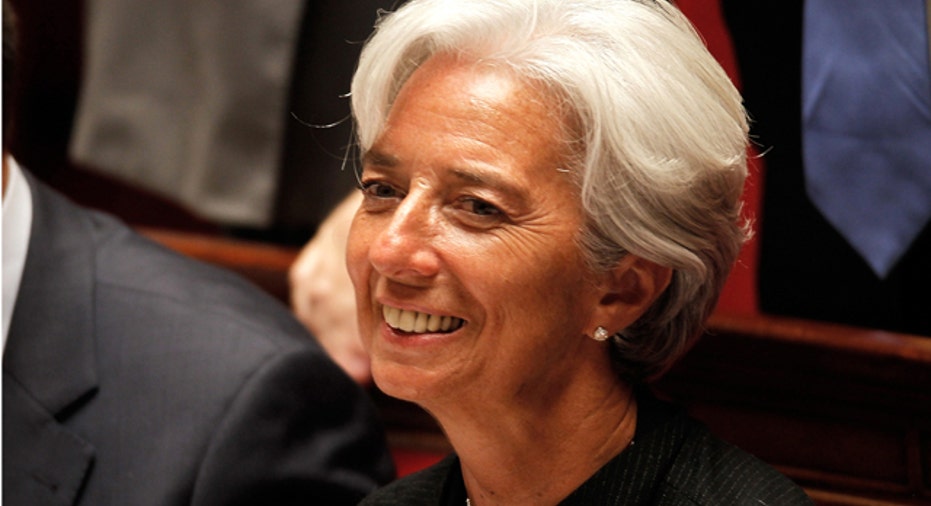 New International Monetary Fund Managing Director Christine Lagarde pledged on Wednesday to push ahead with reforms to give fast-growing emerging markets greater sway at the global lender.
At a news conference on her second day on the job, Lagarde said the global economy was rebounding from the 2007-2009 financial crisis but unevenly as growth in old-line industrial nations trails key emerging markets such as China and India.
She acknowledged demands that institutions such as the IMF better reflect the shifting balance of power in the global economy and said the idea of creating a top-ranking post at the IMF to give a higher profile to emerging markets was "not a bad idea."
"The world is going to continue to change," she said. "We have these tectonic plates that are moving at the moment, and that needs to be reflected in the composition of governance and employment at the Fund."
Emerging markets had wanted an IMF leader from their ranks but Lagarde's appointment represents a continuation of a tradition that a European head the lending institution.
She said IMF member nations needed to complete reforms agreed to in 2010 to give developing countries more power within the institution.
"But that should also reflect in our employment policies, in our training policies, in the way in which we build teams, in the way in which we organize recruitment so that people are not clones of each other," Lagarde said.
Lagarde faces an array of issues and she acknowledged that among the most pressing was dealing with a European debt crisis that has required bailouts for Ireland, Portugal and Greece.
She confirmed that the IMF board would meet on Friday to consider a disbursement of funds for Greece.
While noting the global recovery was unbalanced, she tried to sound a note of reassurance that it was firmly in place.
"When we look at our growth forecasts for 2011, 2012, we are clearly on the rebound and things are improving and are getting better when compared with the situation as it was in 2009 at the height of the crisis," Lagarde said.