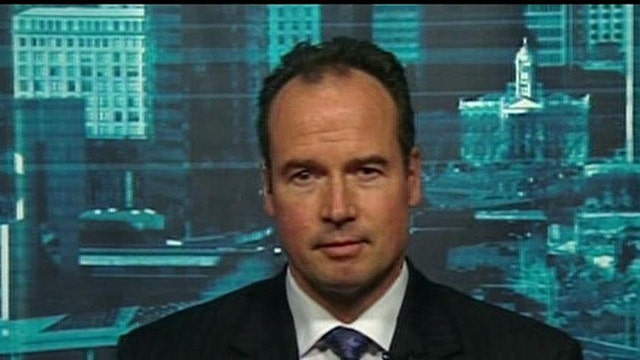 As earnings season takes off on Wall Street, Douglas Coté warns investors that the numbers might not be pretty.
For the first time in 12 quarters, corporate profit growth on the S&P 500 saw negative growth in the third quarter, and Coté, ING Management's U.S. chief market strategist, expects the disappointing earnings to continue into 2013, creating weak returns for stocks.
"You want to lighten up on equities if earnings are not advancing. Why would you want to be fully invested in equities when earnings are weak?" said Coté.
ING Investment Management considers corporate profits its signature factor in determining an investment strategy.
"We've had a three-year bull market bolstered by three years of advancing corporate earnings. This time it is different. We had our first negative print in corporate earnings (last quarter), and that is not good.  It's a sign to be defensive," said Coté.
The expected weakness in the just-completed quarter is largely driven by the distressed global economy; S&P 500 companies garner nearly half of their revenue from overseas. Coté doesn't recommend abandoning stocks altogether, but says investors should begin trimming their portfolios of mid-cap equities and REITS, while shifting to more high yield and global bonds.
Despite the challenging market and disappointing corporate earnings, Coté says there is good news to be found in the economy. Retail sales, consumer confidence and the housing market all show signs of progress. Likening 2013 to 2000-2002, years filled with rising home prices and positive economic data, Coté predicts a separation between Wall Street and consumer sentiment -- with a stronger economy but a challenging stock market.
The average American might feel more confident in the economy and in their ability to spend, but investors and portfolio managers will deal with a market facing many fundamental problems. Coté credits the Fed's quantitative easing for most of the positive sentiment on Main Street, but predicts core issues will emerge once the Fed puts a stop to the flood of liquidity.