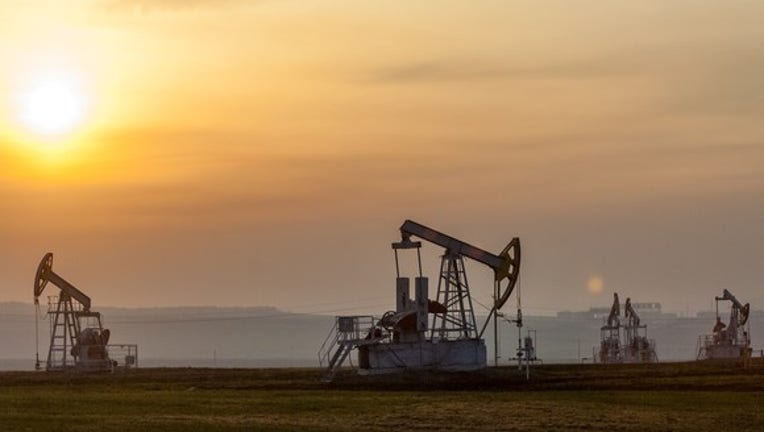 What happened
Shares of Denbury Resources (NYSE: DNR) are getting walloped today, down nearly 15% by 11:15 a.m. EDT. Fueling the sell-off was the company's uninspiring first-quarter results.
So what
Denbury Resources reported an adjusted loss of $7 million, or $0.02 per share, which missed expectations by $0.01 per share. The culprit was higher-than-anticipated lease operating expenses, which rose 7% versus last quarter thanks to an increase in carbon dioxide costs. Meanwhile, production continues to decline, falling another 1.2% from just last quarter to 59,933 barrels of oil equivalent production per day (BOE/D).
Image source: Getty Images.
That said, the company expects its production decline to finally come to an end later this year, with the anticipation that output will grow modestly and then continue increasing throughout 2018. Meanwhile, the company also noted that it completed a new joint venture during the quarter to acquire a 48% interest in the West Yellow Creek Field in Mississippi for $16 million. Denburyexpects to spend another $10 million in development capital on that project this year, which should fuel incremental production in late 2017 or early 2018.
Despite this new project, the company isn't making any changes to its capital budget or production estimate. The company still expects to spend about $300 million this year on capex and produce between 58,000 to 62,000 BOE/D this year.
Now what
Denbury Resources is slowly working to reverse its production slide. If everything goes according to plan, the company should start growing again later this year. That said, Denbury has a meager growth outlook compared to the forecasts of most shale drillers, which offer investors much better growth potential in the current market environment.
10 stocks we like better than Denbury ResourcesWhen investing geniuses David and Tom Gardner have a stock tip, it can pay to listen. After all, the newsletter they have run for over a decade, Motley Fool Stock Advisor, has tripled the market.*
David and Tom just revealed what they believe are the 10 best stocks for investors to buy right now...and Denbury Resources wasn't one of them! That's right -- they think these 10 stocks are even better buys.
Click here to learn about these picks!
*Stock Advisor returns as of May 1, 2017.
Matt DiLallo owns shares of Denbury Resources. The Motley Fool owns shares of Denbury Resources. The Motley Fool has a disclosure policy.