Kushner company buying apartment complex near Princeton, NJ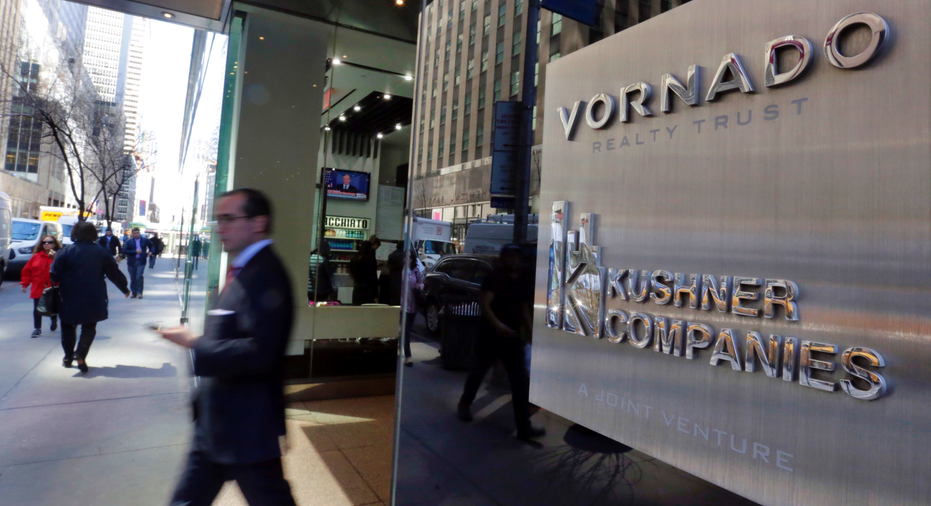 The real estate company owned by the family of Jared Kushner said Monday that it is expanding its holdings with the purchase of a 1,032-unit complex near Princeton, New Jersey.
The Kushner Cos. paid $190 million for Quail Ridge in Plainsboro, New Jersey. The purchase follows a deal for a 5,517-unit complex in Maryland earlier this year.
President Donald Trump son-in-law Jared Kushner stepped down as CEO of the Kushner Cos. in January before becoming a senior adviser to the president. The company owns more than 20,000 multifamily apartments in six states.
The Kushner Cos. has drawn scrutiny in recent months for trying to strike deals that raise conflicts of interest issues with Jared Kushner at the White House.
The company tried to raise money for its struggling 666 Fifth Avenue skyscraper from a giant Chinese insurer with ties to the ruling Communist Party. Those talks ended after lawmakers and government ethics experts expressed worry that China could be using a deal to curry favor with the White House.
In May, the Kushner Cos. cut short a fundraising tour in China for two towers it hopes to build in Jersey City, New Jersey. Critics claimed the company was trying to reassure potential investors by referencing its ties to the White House. The Kushner Cos. denied it was trying to do that.
In the Quail Ridge deal, the Kushner Cos. is using loans arranged by American International Group.
Kushner Cos. is not disclosing how much it was borrowing or whether there are other investors in the deal, said spokesman Eric Wachter. The Kushners often tap outside investors for its projects and purchases.
The Kushner Cos. said that the Quail Ridge purchase is part of a "broader strategic plan" to buy more residential and commercial properties with potentially high returns, according to its press release. It said that is looking to buy other apartment complexes in New Jersey and across the country.
Quail Ridge is being sold by Angelo, Gordon & Co. The complex used to be owned by Kushner Cos. 11 years ago.
The Kushner Cos. said it has struck more than $2 billion in deals in two years. It said another tower it hopes to build in Jersey City will be the tallest in the state. It also recently bought the iconic Watchtower building in Brooklyn near the Brooklyn Bridge and will soon spending $1.1 billion to build apartments and retail space at 85 Jay Street nearby.