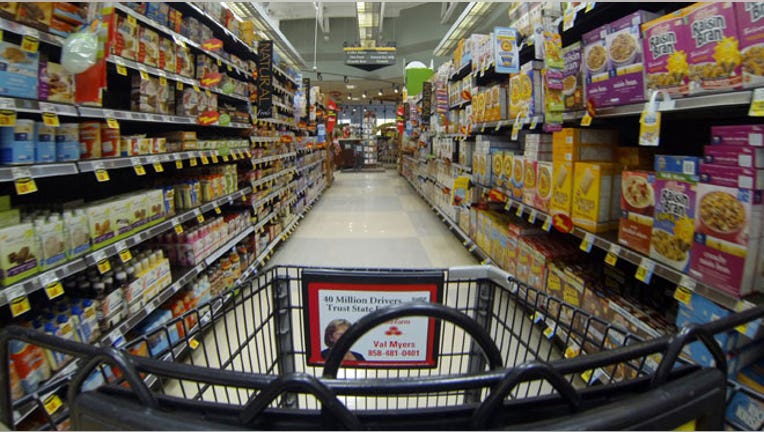 Kroger (NYSE:KR) agreed Tuesday to acquire fellow U.S. grocery chain Harris Teeter Supermarkets (NYSE:HTSI) for about $2.5 billion, a move that will further expand Kroger's footprint along the East Coast.
Harris Teeter, which operates 200 high-end grocery stores, has been exploring a possible sale for months. It reportedly received an offer from private equity firm Cerberus Capital Management, which led the group that bought five grocery chains from Supervalu (NYSE:SVU) early this year.
Shareholders will get $49.38 a share, a 34% premium over Harris Teeter's stock price on Jan. 18 when it was first reported that the company was exploring options.
Kroger said it will finance the acquisition with debt and intends to assume Harris Teeter's outstanding debt of about $100 million.
Harris Teeter shares were trading at $49.13, a 1.26% gain, in early morning trading. Kroger was up 2.3% at $37.02.
The deal is Kroger's largest since purchasing Fred Meyer in 1999 for $13 billion and will increase   Kroger's portfolio of stores by 10%. Harris Teeter stores, which stretch along the Atlantic coast from Florida to Delaware, will add to Kroger's mid-Atlantic region.
The combined company will operate a total of 2,631 supermarkets in 34 states and the District of Columbia. Harris Teeter management will continue to operate its stores.
On a conference call Tuesday morning, Kroger CFO Mike Schlotman said the company doesn't expect to close any stores. He added that Kroger could delay entering new markets to focus on integration.
"Harris Teeter is an exceptional company with a great brand, friendly and talented associates, and attractive store formats in vibrant markets run by a first-class management team," David B. Dillon,    Kroger's Chairman and CEO, said in a statement. "We look forward to bringing together the best of Kroger and Harris Teeter while continuing to operate and grow the Harris Teeter brands."
Kroger's acquisition comes at a time when traditional grocery stores are facing more competition from Wal-Mart (NYSE:WMT), Target (NYSE:TGT) and other retailers that expanded to add grocery sections.
Over the last decade, Kroger has reduced its prices to more closely align itself with cheaper competition. The move weighed on profit margins but kept shoppers from going to other supermarkets.
The supermarket operator has also added premium items like expensive cheese to stores in affluent markets in an attempt to take shoppers away from higher-end chains like Whole Foods Market (NYSE:WFM).
Kroger reported last month a 9.6% increase in first-quarter earnings, while sales rose to $30.04 billion.
Harris Teeter's second-quarter profit climbed 8.7%, and revenue for fiscal year 2012 checked in at $4.5 billion.
Kroger expects the addition of Harris Teeter to add between six cents and nine cents to its per-share earnings in the first full year after the merger.