Krispy Kreme to be Acquired by JAB Beech for $21 Per Share in Cash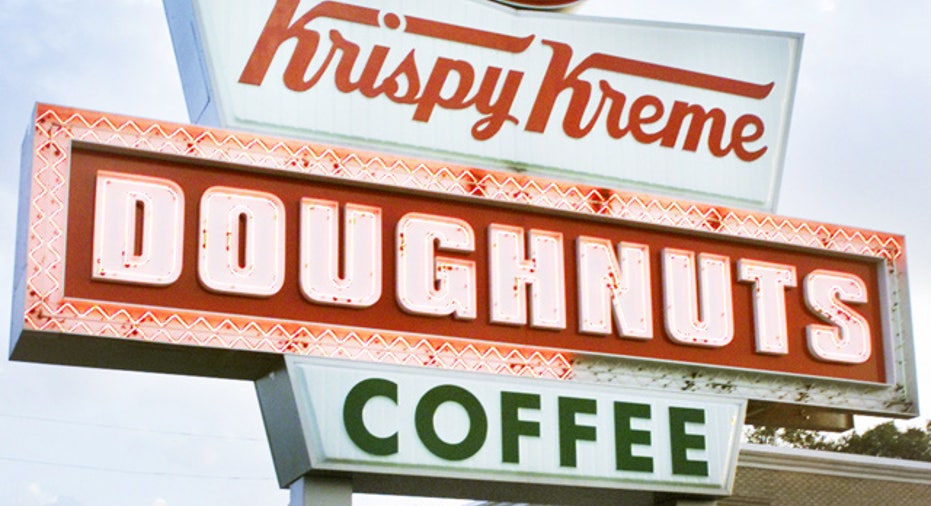 Krispy Kreme Doughnuts agreed to be acquired by a unit of JAB Holding Co. for about $1.35 billion, a deal that would take the doughnut maker private.
It is the latest in a series of deals for JAB Holding, which has been aggressively buying up food, retail and consumer products companies in recent years, including its roughly $13.9 billion acquisition of single-serve coffee machine maker Keurig Green Mountain in late 2015.
JAB Holding is offering $21 a share for the doughnut company, a 25% premium to Krispy Kreme's Friday close.
In a news release Monday, the companies said Krispy Kreme will continue to be independently operated from its current headquarters in Winston-Salem, N.C. Coffee has been a key theme for JAB Holding. The company has been buying up coffee makers and coffee chains all over the world including Caribou Coffee Co., Peet's Coffee & Tea, and Danish coffee-bar chain Baresso Coffee A/S.
Krispy Kreme in March had projected weak profit growth for this year, warning that a key sales metric would remain negative at international stores as it continues to open shops abroad.
Still, shares have risen 27% in the past three months. They climbed a further 24% premarket.
Write to Tess Stynes at tess.stynes@wsj.com