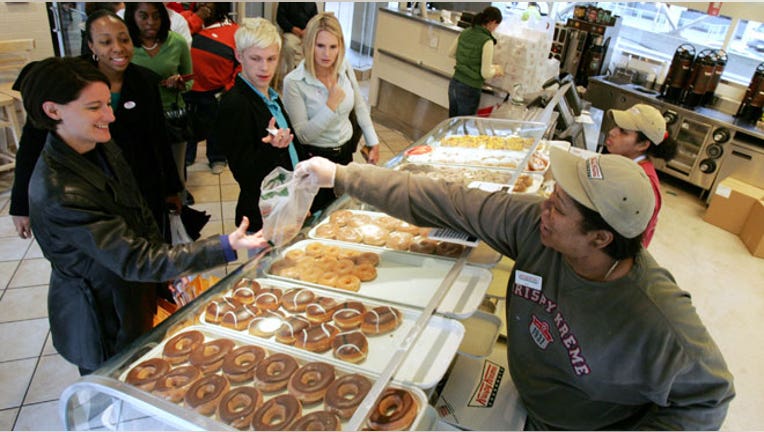 Krispy Kreme Doughnuts Inc. on Tuesday reported a profit of $5.8 million in its fiscal second quarter.
The Winston Salem, North Carolina-based company said its net income totaled 8 cents per share. Adjusted for pretax expenses, it earned 13 cents per share.
The doughnut chain posted revenue of $120.5 million in the period, which topped Street forecasts. Analysts expected $117.5 million, according to Zacks.
Krispy Kreme backed its full-year profit forecast, saying it expect to earn between 69 and 74 cents per share excluding one-time items.
Krispy Kreme shares have dropped 8 percent since the beginning of the year. The shares fell to $17.61 Tuesday, a decline of roughly 8 percent in the last 12 months. The stock lost 86 cents, or 4.9 percent, to $16.75 in aftermarket trading.