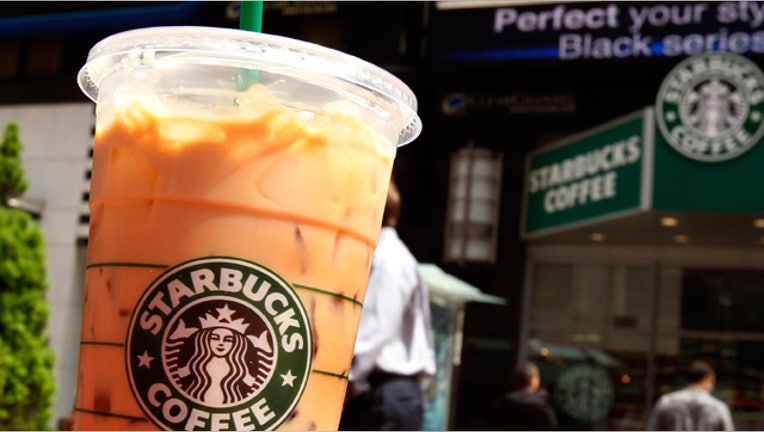 Kraft (NYSE:KFT) has filed a preliminary injunction in federal court against Starbucks (NASDAQ:SBUX), alleging the coffee maker violated terms of their decade-old distribution contract.
Kraft has maintained the exclusive rights for the sales, marketing and distribution of Starbucks' roast and ground coffee in grocery stores since 1998, helping sales of its packaged coffee business surge to $500 million from $50 million.
The food manufacturer says Starbucks is attempting to "unilaterally end the strategic partnership," noting it is seeking the injunction to "stop Starbucks from proceeding as if the agreement has been terminated, when, in fact, the contract is still in force."
"Starbucks is proceeding with flagrant indifference to the terms of the contract and customary business practices," said Marc Firestone, Kraft's executive vice president of corporate and legal affairs and general counsel.
The roast and ground coffee agreement automatically renews every 10 years, with no set expiration date.
Under the terms of the deal, Starbucks was able to take over the business in order to pursue a different arrangement, however it had to give Kraft "sufficient time" to execute an orderly transition and compensate Kraft for the market value of the business plan, which could top a premium of 35%.
In August, Starbucks made an offer to buy Kraft's portion of the contract, however Kraft rejected the offer as inadequate. Then, in October, the coffee shop chain sent Kraft a letter alleging breach of contract, and a month later publicly announced that it was ending the partnership.
"Instead of executing its rights under the contract to buy back the business, Starbucks has chosen a remarkably aggressive strategy that publicly disparages our achievements, interferes with our customer relations and threatens to harm Kraft," Firestone said.
The company notes that Starbucks "essentially ignored" its requests to follow the contract terms, demonstrating "indifference to the potential harm to Kraft," and leading the company to pursue legal action.
Starbucks has since set up a transition plan, attempting to gain full control of the unit and sign a deal with a new partner by March 1.
In response to the injunction, Starbucks ridiculed Kraft for its attempt to delay the contract termination, noting it has "repeatedly" announced the termination of the agreement.
"Kraft's self-serving and blatantly disruptive actions risk creating unnecessary confusion for our shared customers, and in turn their customers," the company said in a statement, noting it will "vigorously oppose any action on Kraft's part that would prevent Starbucks from rightfully assuming full control" of its brand and business.
Kraft initiated arbitration proceedings last week, separate from the latest injunction.