Kraft 1Q Profit Halves on Costs and Loss of Starbucks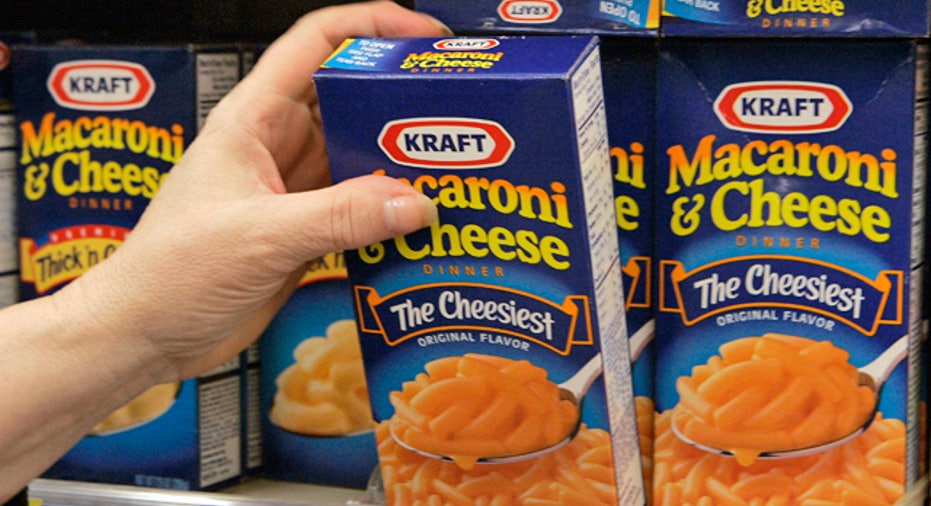 Kraft (NYSE:KFT) revealed late Thursday better-than-expected first-quarter earnings with stronger prices lifting U.S. sales.
Despite being embroiled in a heated suit with Starbucks (NASDAQ:SBUX) for much of the quarter, the company's sales grew 11% to $12.57 billion, trumping the Street's view of $12.33 billion.
But the seller of Maxwell House coffee, Oreos and Oscar Mayer hot dogs said net income halved to $802 million, or 45 cents a share, compared with $1.8 billion, or $1.16 a share, in the same quarter last year. Excluding acquisition-related expenses, though, its income only slid to 52 cents, beating average analyst estimates polled by Thomson Reuters of 47 cents.
The Northfield, Ill.-based food manufacturer has accused Starbucks of violating terms of their decade-old distribution contract in which Kraft maintained the exclusive rights for the sales, marketing and distribution of Starbucks' coffee in grocery stores. Its North American sales took a 2% hit from Starbucks and other divestitures.
Lower general expenses cushioned the quarterly results, while increased advertising helped boost its North American markets. With the help of the Easter season, Cadbury egg sales lifted 2.5%, while its power brand grew 4%. European sales edged 11.3% higher with the help of chocolate, coffee, biscuits and cheese demand.
"We're off to a stronger-than-anticipated start to the year as our teams around the world execute our growth strategy," Kraft CEO Irene Rosenfeld said in a statement, noting the company has continued to benefit from brand-building investment that have allowed it to offer prices that help it offset rising commodity costs.
Looking ahead, the company said it is more confident in its 2011 forecast, with better pricing and stronger volumes, though it remains cautious amid rising raw material costs and still unsettled economic environment.