Kohl's sales growth, 2018 outlook send shares higher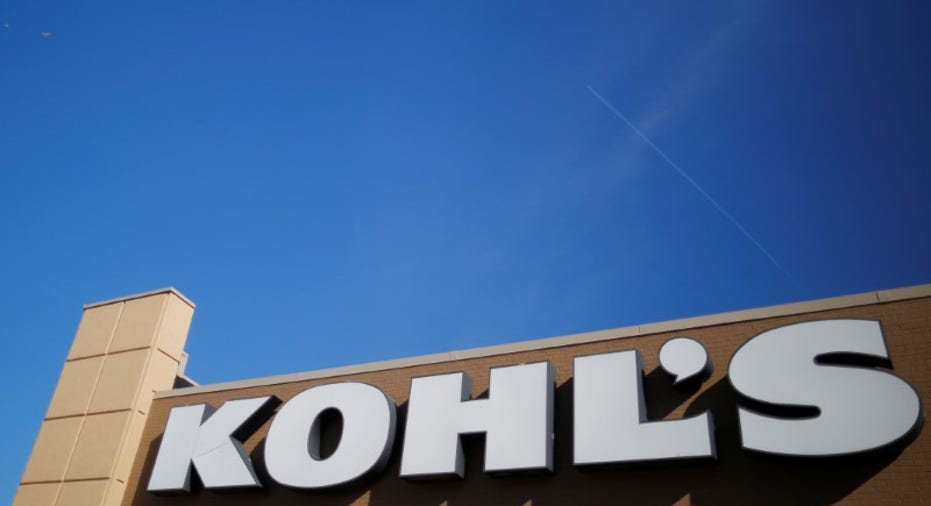 NEW YORK, March 1 (Reuters) - Kohl's Corp on Thursday reported slightly stronger-than-expected comparable sales growth for the fourth quarter and gave a 2018 earnings outlook that exceeded analyst forecasts, sending shares higher in premarket trading.
Kohl's stood out against other department store operators during a robust U.S. holiday shopping season thanks to strong sales of Nike and Under Armour activewear, digital growth, new customers and a focus on rolling out exclusive items more quickly and tailoring them by market.
The retailer said same-store sales rose 6.3 percent in the fourth quarter ended Jan. 27. Analysts on average had expected sales to rise 6.1 percent in stores open at least 12 months in the quarter, according to Thomson Reuters I/B/E/S.
Shares were up 2.6 percent at $67.75 in premarket trading.
Revenue of $6.78 billion slightly edged out analyst estimates and was up 9 percent from a year earlier.
Gross margin was 33.8 percent, compared to 33.4 percent during the same period a year earlier.
Kohl's has embraced the so-called omnichannel approach to drive traffic and incremental sales by partnering with Amazon.com Inc to sell electronics and accept the online seller's returns in certain stores.
It also benefits from a store base that is largely outside of malls, where foot traffic has plunged.
The retailer has melded its online and brick-and-mortar presence by offering buy-online, pick-up-in-store discounts for certain items. This helps lure customers to stores where they may make impulse buys, while cutting shipping costs and improving margins for the company.
Kohl's expects fiscal 2018 earnings per share of $4.95 to $5.45, on comparable sales growth of flat to 2 percent. Analysts estimate full-year earnings of about $4.72 a share.
The company said gross margin should increase 5 to 10 basis points compared to 2017.
Earnings per share in the quarter rose from the same period a year earlier to $1.99, excluding the impact of a U.S. tax overhaul and store closures. Analysts on average had forecast earnings of $1.77 per share.
(Editing by Chizu Nomiyama and Bernadette Baum)