Kohl's joins holiday party, dept. stores show staying power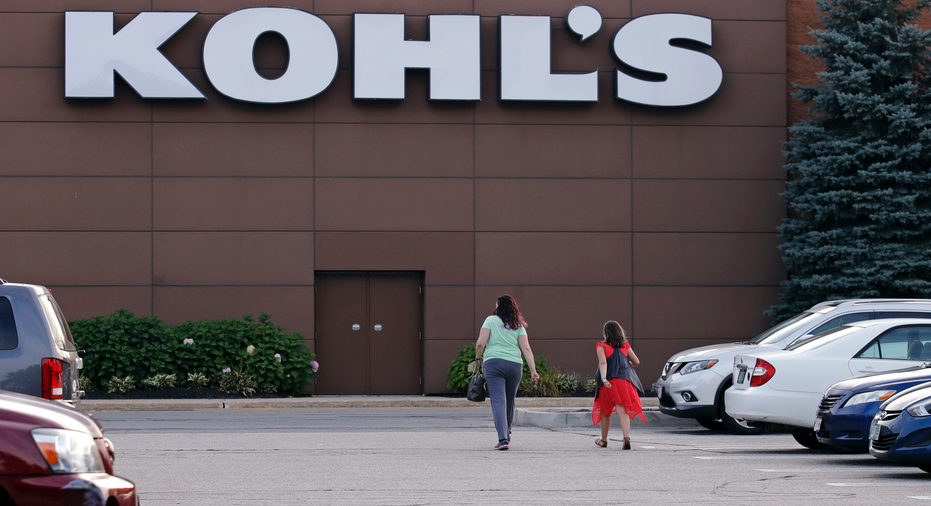 Kohl's put up strong sales numbers throughout November and December, joining other traditional department stores in a much needed holiday rally.
Comparable-store and total sales surged 6.9 percent during the critical end-of-year shopping period, Kohl's said Monday, providing more evidence that department stores are learning to better compete against Amazon.com.
Kohl's, based in Menomonee Falls, Wisconsin, boosted its earnings expectations for the entire year, sending shares up sharply in early trading. The numbers from Kohl's buoyed the entire retail sector, which was already elevated following a similarly strong showing by J.C. Penney and Macy's.
Kohl's stood out, however, thanks to the rising volume of online sales and its ability to drive traffic to stores.
Macy's last week reported that sales at established stores rose 1 percent in November and December, compared with a 2.7 percent drop a year ago. Revenue at J.C. Penney stores open at least a year rose 3.4 percent for the nine-week period that ended Dec. 30. That's compared with a 0.8 percent decline a year earlier.
Retail was the best performing sector on the Standard & Poor's index in early trading. Lululemon Athletica upgraded its revenue and earnings expectations for the fourth quarter, saying that sales accelerated across all parts of its business. It anticipates same-stores sales gains in the high single digit percentages for the fourth quarter.
Falling unemployment and consumer confidence have led to more traffic for some retailers, but not all. Beleaguered department store chain Bon-Ton Stores Inc. said Monday that revenue at stores opened at least a year fell 2.9 percent for the nine-week period ended Dec. 30. Total sales fell 4.3 percent. The company is negotiating with its debt holders. The ailing Sears Holdings Corp. said last week that it would close more than 100 additional stores early this year.
Neil Saunders, Managing Director of GlobalData Retail, says Kohl's is gaining market share.
"Kohl's performance demonstrates that many of the initiatives undertaken over the past year are now paying off," Saunders wrote.
Kohl's also has an agreement with Amazon in which customers can bring items bought on Amazon to dozens of its stores for returns. It opened in-store Amazon sections in Chicago and Los Angeles that sell Amazon Echos, Fire Tablets and other gadgets.
"Like other department store groups, Kohl's has further work to do in the year ahead," Saunders wrote. "However, these numbers signal it is firmly on the right track."
Kohl's Corp. now expects annual, adjusted per-share earnings of $3.98 to $4.08, well above its prior outlook of between $3.60 and $3.80 per share.
That's also much better than Wall Street projections of $3.79 per share, according to a poll by FactSet.
Kohl's has more than 1,100 stores in 49 states.
Shares rose 3 percent, or $1.68, to $56.06 in early trading Monday.