Kohl's '13 Outlook Overshadows 4Q Beat; Net Fell 17% on Markdowns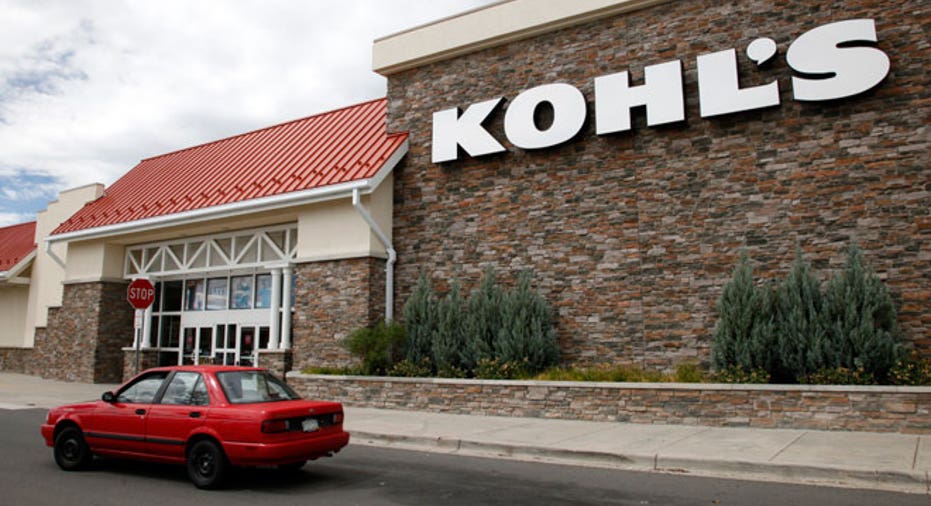 Kohl's (NYSE:KSS) disclosed a lighter-than-expected 17% slide in fourth-quarter profits on Thursday amid slipping margins, but the department store chain projected below-consensus 2013 earnings that alarmed shareholders.
Shares of Kohl's were under pressure due to the disappointing outlook, dropping about 2% in premarket trading.
The company said it earned $378 million, or $1.66 a share, last quarter, compared with a profit of $455 million, or $1.81 a share, a year earlier. Analysts had called for EPS of $1.63.
As was previously reported, sales increased 5.5% to $6.34 billion, exceeding forecasts from analysts for $6.24 billion. Same-store sales rose 1.9%.
Hurt by increased markdowns, gross margins contracted to 33.3% from 36.2%.
"Sales for the fourth quarter developed very late and, as a result, came at a cost to profitability. We were, however, able to end the quarter with levels of inventory appropriate for a strong transition to Spring," CEO Kevin Mansell said in a statement.
Wall Street expressed concern over the outlook provided by Kohl's: full-year EPS of $4.15 to $4.45 on total and same-store sales of flat to up 2%. Even the high end of that new EPS range would trail estimates for $4.56.
For the current quarter, Kohl's sees EPS of 55 cents to 63 cents, compared with the Street's view of 62 cents. Same-store sales forecast at flat to up 2%, while overall sales are projected to rise 0.5% to 2.5%.
Kohl's helped offset disappointment over the guidance by announcing a 9% increase in the company's quarterly dividend to 35 cents a share.
Still, Kohl's saw its stock drop 2.32% to $45.53 in premarket trading on Thursday. The stock entered the day up 8.5% in 2013 but down almost 6% over the past 12 months.