Kinder Morgan Inc's Founder Lays Out a Simple Strategy for the Future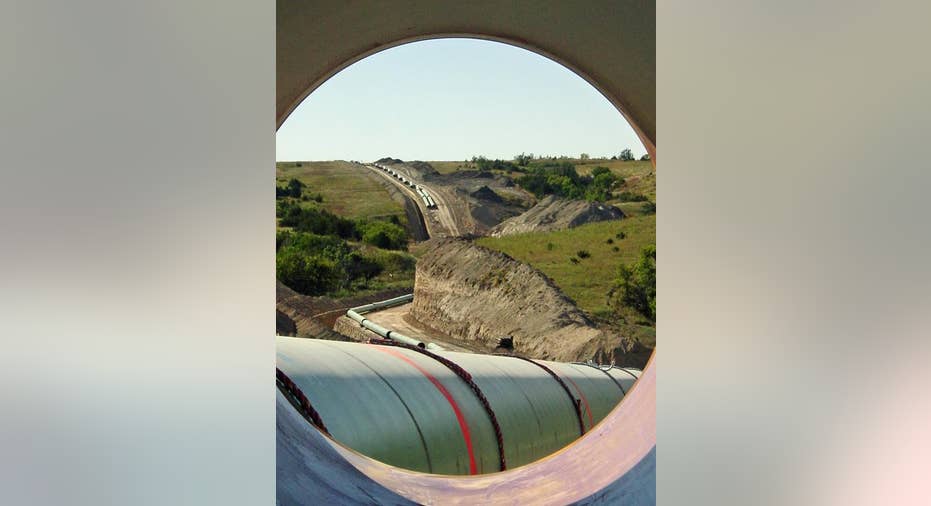 Image Source: Kinder Morgan
As human beings we tend to bristle when it comes to change, however, some change is necessary and good. That's the point Kinder Morgan's founder Richard Kinder wanted to get across to investors on the company's most recent conference call in light of all the change it made over the past few months. While some of the changes the company made are painful in the near-term -- such as its decision to cut its dividend 75% -- these changes put the company in a stronger position for the long-term. Here's what he had to say about how the changes the company made lead to a simple strategy going forward.
The foundation hasn't changedKinder started off his strategy secession by saying:
Kinder wanted to make it clear that Kinder Morgan's underlying business remains solid amid one of the deepest downturns to hit the energy patch in decades. That underlying strength was evident in the company's first-quarter report, which showed that distributable cash flow had barely budged over the past year despite a significant slide in oil and gas prices.
That's not to say the company isn't facing challenges, because it is -- due to its direct exposure to oil prices in its carbon dioxide segment as well as its exposure to the coal sector in its terminal segment and some volume exposure on its pipelines. However, despite these tough times the company's cash flow remains solid because Kinder Morgan is built on a foundation of fee-based assets, which it continues to grow, helping to mute the limited exposure it does have to commodity prices.
Here's what has changedKinder then continued with what is changing going forward noting:
Prior to the downturn Kinder Morgan was returning virtually all of the aforementioned cash flow to investors via a very generous dividend while funding growth by accessing the capital markets. Those markets, however, have basically slammed their doors shut to virtually everything energy-related. That forced Kinder Morgan to pivot and fund its growth internally.
While the company generates a lot of cash flow, it's not as unlimited as the capital markets had seemed to be in the heyday. Because of this limitation Kinder noted:
With the company limited to its cash flow, it's focusing its capital on just its best projects right now. Further, the company plans to be more strategic in capital allocation, with it choosing to generate some excess cash flow this year to be used to improve its leverage metrics. While its original intention was to reduce leverage by growing earnings, given that the market is acutely focused on leverage in the sector right now, Kinder Morgan is making it a point to pay down some debt to ease the market's concerns and strengthen its balance sheet for the long-term.
Kinder then concluded by saying:
Going forward, Kinder Morgan won't initially be the dividend growth darling it was in the past. Instead, it's going to be much more strategic with how it allocates its excess cash flow, possibly using it to buy back stock, fund incremental growth, and increase the dividend. It's a strategy the company believes will put it in a much stronger position to both create value for the long-term, while enabling it to be in an even stronger position to weather future storms in the energy patch.
Investor takeawayWhile the foundation of Kinder Morgan hasn't changed, it's strategy is shifting. The company is no longer going to rely on the capital markets to fund growth, instead using its copious cash flow to do that. While that means the dividend is unlikely to return to its formerly lofty level anytime soon, the company believes this strategy is much more battle tested than its previous one, which was just too reliant on outside factors for its success.
The article Kinder Morgan Inc's Founder Lays Out a Simple Strategy for the Future originally appeared on Fool.com.
Matt DiLallo owns shares of Kinder Morgan andhas the following options: short January 2018 $30 puts on Kinder Morgan and long January 2018 $30 calls on Kinder Morgan. The Motley Fool owns shares of and recommends Kinder Morgan. The Motley Fool has the following options: short June 2016 $12 puts on Kinder Morgan. Try any of our Foolish newsletter services free for 30 days. We Fools may not all hold the same opinions, but we all believe that considering a diverse range of insights makes us better investors. The Motley Fool has a disclosure policy.
Copyright 1995 - 2016 The Motley Fool, LLC. All rights reserved. The Motley Fool has a disclosure policy.